Daily Market Analysis
Review our intraday commentary to learn how we interpret price action and build a market narrative.
Drag the blue slider to reveal the day's price action. Dots on the timeline represent comments and can be clicked. View the table below for all market-related comments and annotated charts (including those from after hours).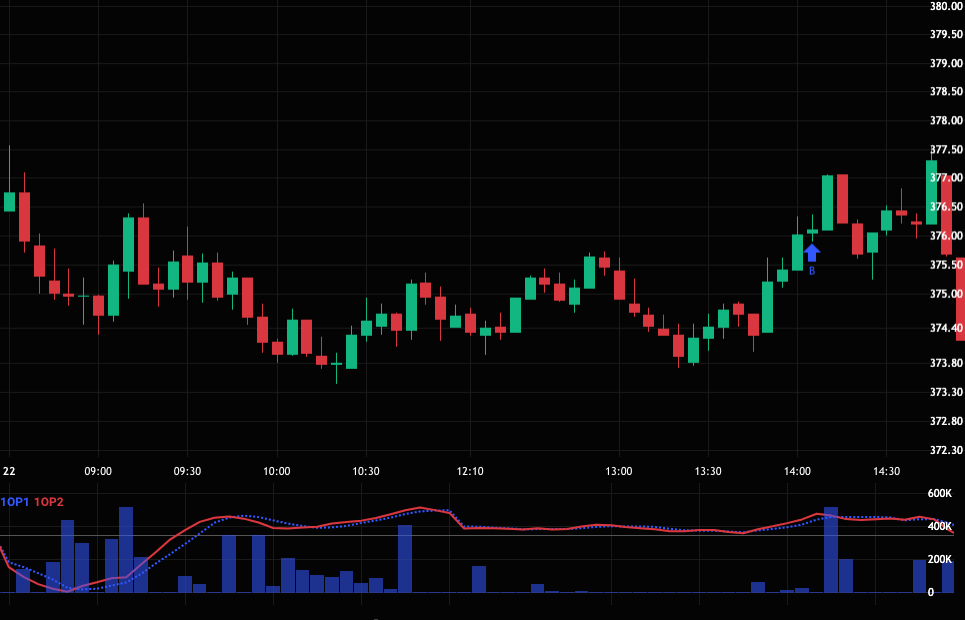 All Comments
Click to expand content and reposition slider.
10:30:40




Pete

Bears want to see these attempts at a bounce keep getting hammered down. If this is a benign bullish cycle, the next bearish cross will be good. The long green candle was slapped down instantly and we have still not...

10:41:06




Pete

So far this price action is exactly what the bears want. Early in the day bearish specs will load up. The attempt to spark a short covering bounce failed and that is a sign that sellers are not letting the...

10:46:10




Pete

We should take out the lod here

11:01:55




Pete

If you were going to draw up the ideal cycle for bears, you just saw it. That instant reversal of that long green candle was a big clue. No short covering bounce tells us that institutions are keeping the pressure...

11:08:25




Pete

This is going to be a gradual drift lower today. It will test your patience because every time there is a move lower, it will retrace. Eventually, bulls will throw in the towel and the retracements will be smaller and...

11:24:28




Pete

Jeff L. wrote: Pete wrote: This is going to be a gradual drift lower today. It will test your patience because every time there is a move lower, it will retrace. Eventually, bulls will throw in the towel and the...

11:28:28




Pete

Very low probability stuff here folks. Keep it light and be selective. 

12:15:01




Pete

This is setting up for a decent little short on this bearish 1OP cross.

12:16:18




Pete

Again in the context of a slow day, set passive targets. This cycle needs to test the lod and ideally break below it. That will confirm that we are still in a downward sloping channel. 

12:31:05




Pete

That last green candle was to attract buyers on the breakout of the M5 down trend line. You can see how it was just a head fake. Now we want a couple of red bars. 

12:32:00




Pete

When you get these long candles out of nowhere on a slow day like this you should not trust them especially if they go thru a trendline like this. We are not going anywhere fast. 

13:17:30




Pete

The market has not been able to get off the deck today. The high of the day has been intact since the open and now we are drifting lower. I expect us to take out the lod. 

13:18:16




Pete

This is still part of the bearish cycle. You will also notice that the two long green candles today were immediately erased. This is a sign that sellers are present. 

13:22:35




Pete

SubZer0 wrote: Question What are passive targets? I saw Pete mention this just now. Passive targets mean that you take gains when the market finds support or the stock loses its relative strength. On a trend day when the market has strong...

13:25:52




Pete

drluke wrote: Question since it's very slow: I always get very skeptical when there's sudden groupthink. Why are we treating the FDX forward looking statements as a harbinger of doom now? It seems like everyone is talking about them. Why were...

15:06:50




Pete

If by chance the SPY finishes > $377.40 I am going to take an overnight long on the notion we will see follow thru overnight

15:08:07




Pete

This is purely a speculative play and it is not based on the technical breakouts we normally trade. I am only looking for an oversold bounce off of a bollinger band

15:09:15




Pete

I will post a D1 chart. In the next 20 min. If we do not see a nice rally with some volume, I won't take the trade. 

15:20:32




Pete

15:27:48




Pete

It will take a lot for the SPY to overcome the bearish 1OP cycle and for this scenario to play out. 

15:32:30




Pete

If by chance it does I will do a lotto $380/382 CDS for $.25 db. The bounces can be beefy and most have produced $3 moves in SPY. Speculative play, counter trend trade. Low risk, high reward, low probability like...

15:35:49




Pete

Without a nice strong finish now, there will not be enough proof that buyers will be interested overnight. Let's see what happens. 

15:37:00




Pete

Yes. Quite a tug o war. We saw that in the reaction yesterday. Massive M5 bars

15:45:02




Pete

Sadly I can't find any stocks I like that could be used for overnight CDS if this does play out. That tells you how dismal the longer term technicals are for stocks.

15:58:30




Pete

The SPY trade never lined up. I needed to see some stacked green candles right into the bell to tell me buyers were interested. Without that, the pattern does not fit - no trade. I was looking for something very...

16:34:39




Pete

TraderGT wrote: Question Can anything be learned from international markets? Ex. if DAX has high rel volume, then SPY can potentially have high rel volume as well. Or are they all very independent from each other?You can consider Europe as a...