Daily Market Analysis
Review our intraday commentary to learn how we interpret price action and build a market narrative.
Drag the blue slider to reveal the day's price action. Dots on the timeline represent comments and can be clicked. View the table below for all market-related comments and annotated charts (including those from after hours).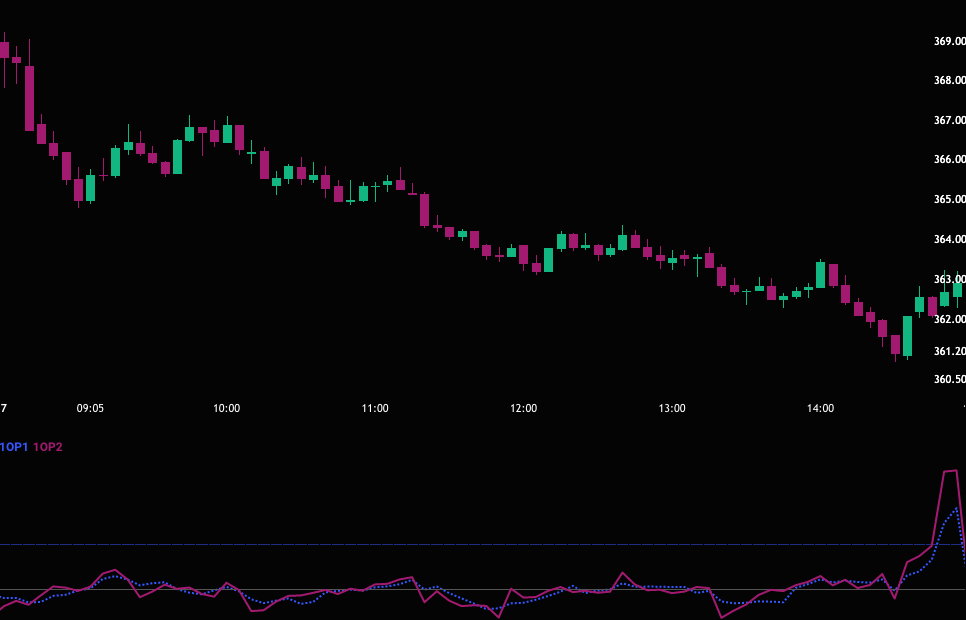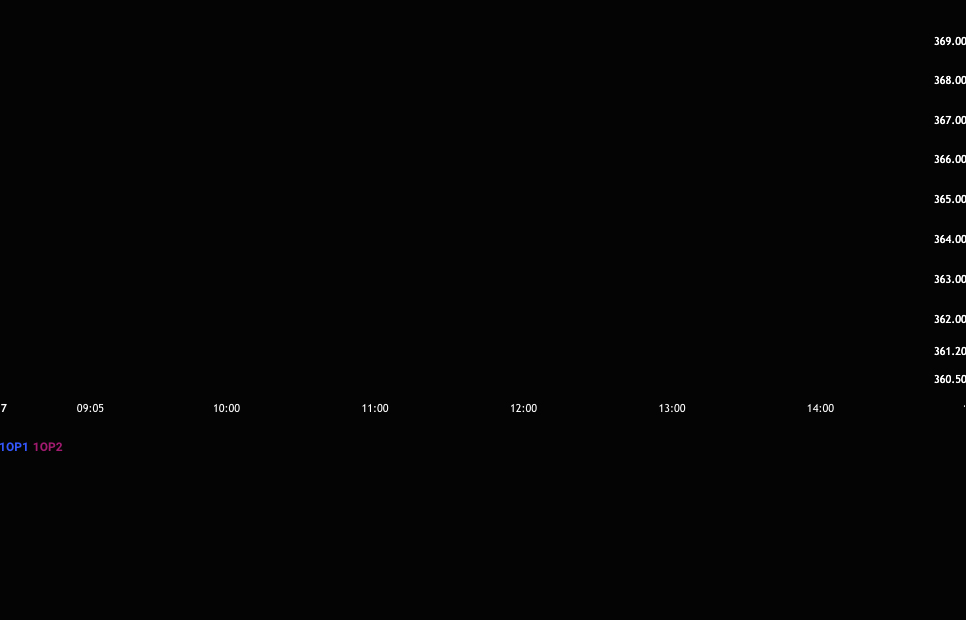 All Comments
Click to expand content and reposition slider.
07:40:02




Pete

Short ES 3755. I like this lower high double top on a bearish 1OP cross and breach of M5 trendline overnight

08:10:36




Pete

Exit ES 3755 for scratch. I thought the long red candle might gain some traction and it did not. It retraced completely so that tells me that this is just chop ahead of the number. 

08:13:28




Pete

The actual jobs number is somewhat important, but because I feel it will be decent (200K) the more important aspect is hourly wages. If that is above .4% I believe the market will have a negative reaction. Part of the...

08:34:11




Pete

Those are solid numbers and wage inflation is reasonable. Market down - good news is bad news (as far as the market is concerned), but good news is good news as far as I am concerned. The longer our economy...

09:04:47




Pete

PRE-OPEN MARKET COMMENTS FRIDAY – The stage was set for a small market bounce yesterday. The bid had been tested Wednesday and the gains from Tuesday held. The market is deeply oversold and with earnings season starting next week I...

09:40:02




Pete

I was incorrect on 1OP starting out on a bullish cycle. Sorry about that. I still had the M5 (red) time frame up and I was watching the pre-open action. It is actually on a bearish cross

09:59:14




Pete

Gap and go formation, bearish trend day likely. Not chasing. Tiny bodied candles and deep 1OP trough suggest a bounce might be coming. If I am patient, I will get my chance later this morning (reference M5 9/29/22 price action...

10:13:52




Pete

I am going to post one trade today on the first stalled bounce and it will be a short. It might take an hour or more to set up. THIS IS A BEARISH TREND DAY. That means if you are...

10:43:13




Pete

DO NOT POST YOUR ANSWER. JUST THINK ABOUT IT. I will post the answer in 5 minutes and most of you will get it wrong. WHEN WILL THE BEST /ES SHORT SET-UP?

10:55:14




Pete

Pete wrote: DO NOT POST YOUR ANSWER. JUST THINK ABOUT IT. I will post the answer in 5 minutes and most of you will get it wrong. WHEN WILL THE BEST /ES SHORT SET-UP?It would be common for most of...

11:00:57




Pete

Did this bounce last more than 30 min? Yes. Did it have decent height? Yes. Is that a sign of support? Yes. These are important clues you should be picking up on. What does it mean? It means a bloodbath...

11:01:57




Pete

If we had long stacked red candles and a 20 min bounce and a new lod, then we would stick with shorts and expect much more downside on that initial leg.

11:23:53




Pete

If I am limiting myself  to "one bullet" today would I take this short? No. I do believe it could be a good one, but I only have one bullet. That bounce is not going to "spook" anyone out of...

11:27:41




Pete

Trading is a mental mind game and that is what I am trying to teach you today. That includes your mental state and it includes what other traders are thinking as the day unfolds. It is very important for you...

12:23:05




Pete

Short ES 3681

12:24:38




Pete

Market not able to get off of the deck during that bullish 1OP cycle and new lod on a long red candle. Bullish cycle not complete so watching for follow thru selling. I don't mind dojis, but I don't want...

12:28:57




Pete

I have no stop and I am comfortable holding this short without one. It would take a lot to shake me out because of my mental state. This is a bear trend day in a longer term bear market. 

12:51:03




Pete

I am sorry. I just realized I typed my entry price incorrectly 3671 is correct. I am trying to render a video I recorded and I am trying to write and article and a bunch of other stuff. Regardless, I...

14:11:41




Pete

Because of my mindset and my recognition that this was a bearish trend day I was able to hold tight and weather the bullish 1OP cycle. It was benign and now I am expecting another leg lower. Could I have...

14:12:43




Pete

As long as the bearish cycles are producing, I am going to stick with the trade.

14:26:40




Pete

Exit ES 3650 20 pt gain

14:28:23




Pete

Did I see something that spooked me? No. I am trying to focus on this article and this is a distraction. The bearish cycle is just beginning so there should be more downside. If I have one bullet, I am...

14:58:00




Pete

15:42:48




Pete

You guys CRUSHED IT today. Love it.

16:13:14




Pete

ican wrote: @Pete now with double bottom, shorts are likely to bail out. One good green candle will attract spec buyers ?Question When you have multiple touches on a support level buyers will be more eager. The first sign of a...