Daily Market Analysis
Review our intraday commentary to learn how we interpret price action and build a market narrative.
Drag the blue slider to reveal the day's price action. Dots on the timeline represent comments and can be clicked. View the table below for all market-related comments and annotated charts (including those from after hours).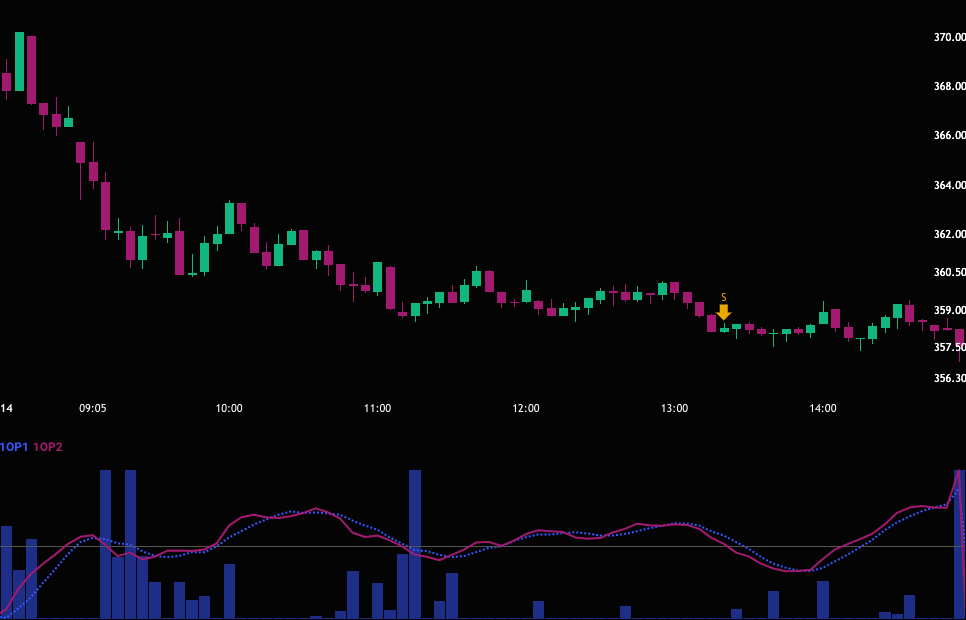 All Comments
Click to expand content and reposition slider.
08:55:58




Pete

I am long ES 3712 and I just made 15 ES points in a video I recorded using 1OP pre-open. I will get the video out as soon as I can

08:58:26




Pete

The point of this video was to discuss bounces in a bear market vs a capitulation low. Is this a cap low? Probably not. We still did not hit that gut wrenching  air pocked. Could this be an entry point...

09:00:00




Pete

Asset Managers do not care if they show a gain or a loss for the year. The only thing they care about is relative performance. If they lost money... so did everyone else. They only care that they lost less...

09:01:29




Pete

The will try to "goose" performance by allocating some money to a year end bounce. They will not go hog wild in my opinion because of the back drop, but even a small bid in this market can spark a...

09:04:10




Pete

One thing that did catch my attention is that the market was not able to drop on bad news (PPI/CPI). That is a bullish sign. Could that have happened because traders were postured for a bad number and they got...

09:06:39




Pete

Think of that giant long D1 green candle on an M5 basis. Would we buy the first one? No! Why not? Because it could be a "solo" to squeeze shorts. If it does not retrace and we have follow through,...

09:08:18




Pete

Long ES 3712. This time stamp is out of sequence. I did not initially put it in the proper format.

09:08:50




Pete

I am ready to take gains. I have to get this video up and tend to personal matters.

09:11:51




Pete

Exit ES 3722 for 10 pt gain.

09:27:01




Pete

my pick of the day was PEP. I like selling an OTM bullish put spread on any retracement. Could set up well for day trading also. 

09:35:19




Pete

Please post what you learned in the video in the comment section on YouTube. CLICK HERE TO WATCH TODAY'S VIDEO.

09:35:33




Pete

I have to go. Trade well.