Daily Market Analysis
Review our intraday commentary to learn how we interpret price action and build a market narrative.
Drag the blue slider to reveal the day's price action. Dots on the timeline represent comments and can be clicked. View the table below for all market-related comments and annotated charts (including those from after hours).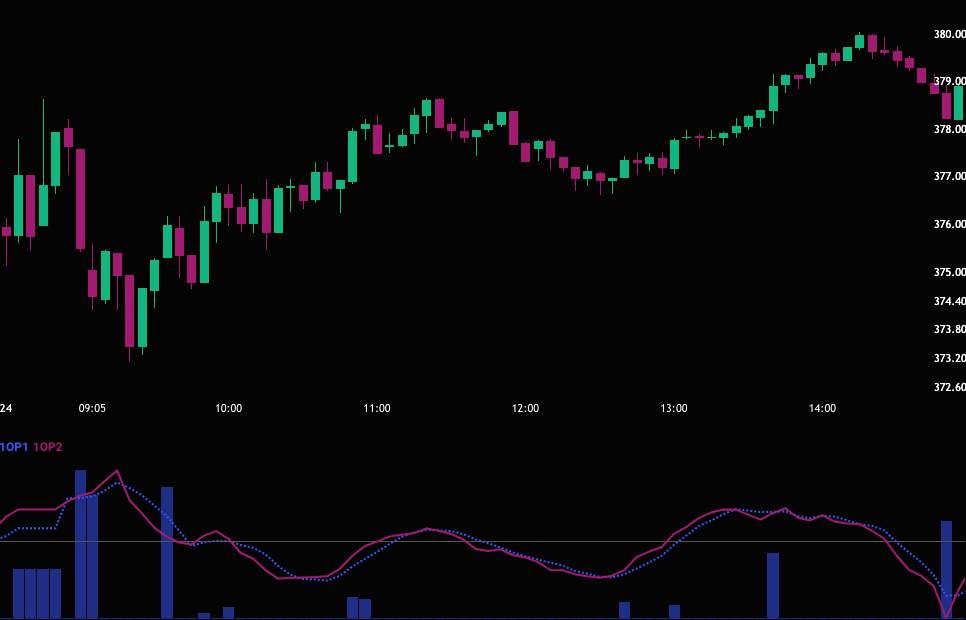 All Comments
Click to expand content and reposition slider.
09:30:13




Pete

PRE-OPEN MARKET COMMENTS MONDAY – The market has bounced off of the low of the year and there is some optimism as earnings season kicks into high gear this week. SPY $380 is a resistance level that we need to...

10:02:44




Pete

Mixed overlapping candles on this rally (weak bounce) with a long red candle and a bearish 1OP cross. Good to short here!

12:57:27




Pete

Very light volume float higher. Not a lot of conviction on the part of buyers. Small pullbacks so this is nothing I would fade unless I had some long red candles. It means that when trading from the long side,...

14:05:13




Pete

BennettN wrote: Question Trying to work on reading SPY and getting more accurate with my bias. I notice at this time that SPY is above VWAP, up for the day, and in a bullish 1OP cycle. However, when it comes...

14:13:47




Pete

lilsgymdan wrote: Question How valid is the COVID low d1 candle as a starting point for an algo line? Is it extremely powerful or less powerful? This of course factors in the amount of touch points etcThat low will be used...

14:44:38




Pete

Light volume rally with tiny bodied candles and a long green candle to a new hod on a bearish 1OP cross. Anyone besides me suspecting a "solo" to mark the high of day?

15:19:20




Pete

No "solo". We just keep floating higher on light volume. We are thru horiz resist at $379.50 and testing the D1 down trend line. 

15:35:08




Pete

15:35:40




Pete

15:36:19




Pete

Those two charts are very similar. This is what happened one quarter ago in July.

15:39:04




Pete

I don't know that we will see a repeat, but that did result in a nice market bounce. It was a light volume rally on "better than feared" results and when it ended, the selling pressure was heavy. The point...