Daily Market Analysis
Review our intraday commentary to learn how we interpret price action and build a market narrative.
Drag the blue slider to reveal the day's price action. Dots on the timeline represent comments and can be clicked. View the table below for all market-related comments and annotated charts (including those from after hours).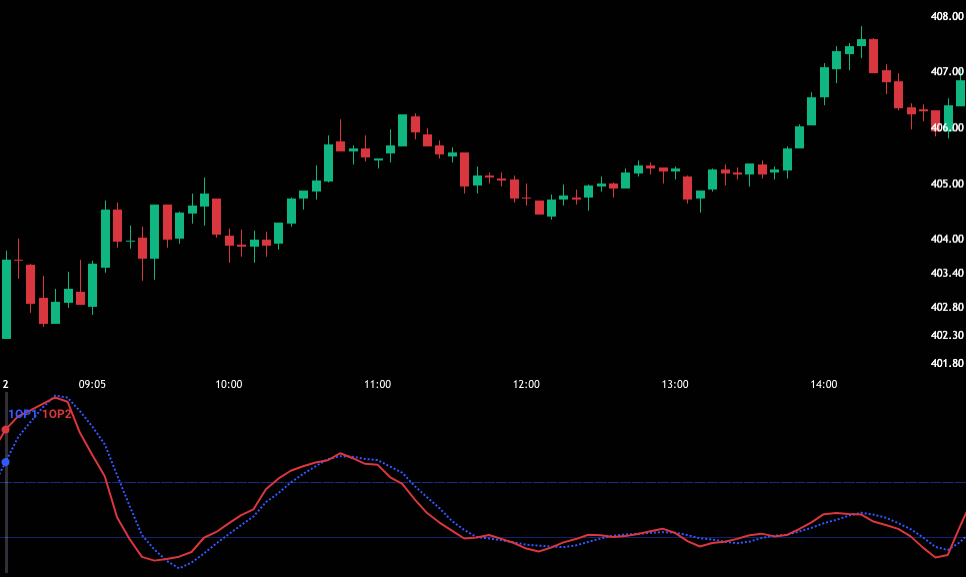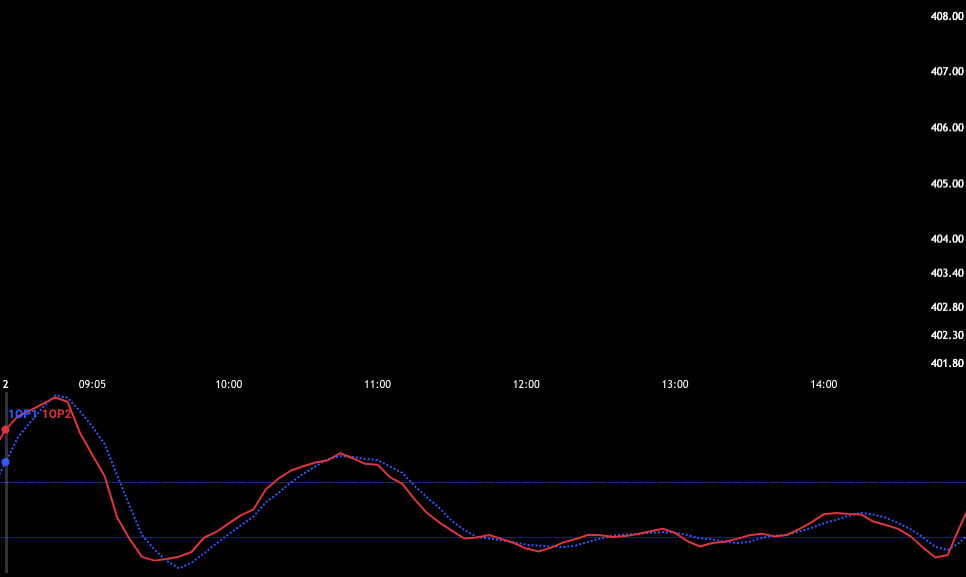 All Comments
Click to expand content and reposition slider.
08:50:36




Pete

People have jobs. This is terrible. 

08:55:02




Pete

The rally has been "fluff". We could sense that from the light volume, the mixed candles and the lack of follow thru.  The rally Wed was driven by a short sqz. They were looking for a reason to sell and...

08:55:37




Pete

We are going to break the 200-day, the 100-day and the up trendline all in one shot. 

08:57:58




Pete

The 100-day is still a long way off.

08:58:54




layman

Pete wrote: We are going to break the 200-day, the 100-day and the up trendline all in one shot. You think breaking 100 day may happen today?

08:59:55




Pete

Probably not, but into the FOMC it will be tested. The wage component is the bearish part of the release. That is inflationary and the largest input cost for employers

09:31:19




Pete

PRE-OPEN MARKET COMMENTS FRIDAY – As noted in my comments, I could not embrace this rally from a longer term swing perspective because of the price action. The breakouts did not have volume or follow through and that suggests that...

09:42:39




Pete

1OP is preparing for a bearish cross and we are < 200-day MA. I am ready to short. The longer I can hold off, the better. 

09:45:10




Pete

The ideal scenario is a wimpy bounce to the 200-day. That would give us time to line up shorts and to evaluate the selling pressure. 

09:46:57




Pete

Short ES 4035 1/2

09:47:36




Pete

I will short the other 1/2 on a new lod. Until then I am just going to watch the price action.

09:49:25




Pete

There will be many bullish specs who are trapped after the rally/breakout Wed. They are sitting on their hands now, but when we take out the lod, they will start to puke positions. Institutions know they are vulnerable and that...

09:59:15




Pete

Exit ES scratch. 4035

09:59:50




Pete

I wanted faster selling. Now I will wait for the cross and new lod

10:00:24




Pete

The reason I took the short early is because I felt there was a good chance that the bottom would fall out. It did not. 

10:01:11




Pete

The bid is still stubborn so I have time.

10:06:35




Pete

@#$% shitty volume and a compression. Pete wants to play.

10:12:59




Pete

So far there is no market bloodbath. The bottom did not fall out. Half of the green candle from Wed has been preserved and we are flirting with the gap.

10:16:10




Pete

We just crossed the 200-day MA and new hod. If we can get thru this 1OP bear cycle without any damage, we have to shift to a more bullish bias and the notion that the gap will fill.

10:34:31




Pete

We are getting through this bearish 1OP cycle well and with each passing bar it gets me more bullish. 

10:37:31




Pete

Long ES 4045 1/2. I will add 1/2 on a new hod

10:37:52




Pete

We should get a bullish 1OP cross in the next two bars

10:42:54




Pete

Looking to add to ES. market has been able to preserve the 200-day MA and 1OP has a bullish cross. The price action has been very choppy and that is keeping me from adding here. Want to get into the...

10:50:11




Pete

Long ES $4051 1/2 Ave price 4048

10:52:50




Pete

I don't like this choppy action as we try to get into the gap. I have a stop entered at $4043. I believe the trade will work. I have the 200-day MA working in my favor and a bullish 1OP...

10:55:39




Pete

I have my stop in place and I am going to work on other projects. There is not much to comment on. We are seeing choppy price action and I believe that will continue as we try to fill some...

10:58:59




Pete

If we can't get to SPY $406 during this bullish cycle I will exit (provided I am not stopped out)

11:32:55




Pete

Raised stop to $4048 (entry price). We are getting late in the bull cycle and we are still trying to make a new hod. If we pullback to the stop level I want to be out. This price action is...

11:35:05




Pete

Why don't you just take a nice 5 pt gain on /ES? We are right on the high of the day and we could breakout. All of the reasons I took the trade are still intact so i might as...

11:47:12




Pete

Offering /ES $4073. Pie in the sky. If they take me out quickly, they can reach for me.

11:52:47




Pete

I don't advocate trading /ES, but some of you will try. The idea behind offering much higher is that sometimes you will get a spike as the move unfolds. In this case, shorts will reach their breaking point and bullish...

11:54:56




Pete

I need a new hod in the next 2 bars or I will take gains. 

11:58:34




Pete

Exit ES 4063 for 15 point gain.

12:01:43




Pete

We barely made it to my target of SPY $406 during this bullish cycle. The price action today has been choppy. This was a wimpy rally with tiny bodies and mixed candles. 1OVol < 0, 1OP bear cross and we...

12:17:00




Pete

Lesson: The money I lost trading ES in a crappy market on Tuesday spends exactly like the money I made the last two days. I have more than recovered those losses, but they never should have happened. If I did...

12:22:19




Pete

I don't trade much right now - I don't have the time. I thought I could get cute and provide a little action in the chat room Tuesday. That was a big mistake. I need to be a role model...

12:32:49




Pete

I would be careful with longs here/

12:34:18




Pete

I have noticed that when we get close to a gap fill and it is "obvious" we will fill, there is a nasty contra move. Let this bearish cycle run and if there is no damage, reload on the next...

13:24:08




Pete

1OVol has dropped, 1OP around zero, SPY right at VWAP. wimpy market decline. The bounce lost its luster and this is a decent pullback from the hod. the market is not going to help or hinder here. You really need...

14:48:54




Pete

That nice big drop below the 200-day MA got me fired up before the open. I feel like the kid who opens the Christmas present they've been eyeing up under the tree and finding out it was a sweater. What...

14:50:38




Pete

TLT has been on a very nice grind. It is > 100-day MA

15:56:59




Pete

we could see a strong close and a move to the hod here

15:57:39




Pete

bullish 1OP cross and decent volume.

16:12:29




Pete

16:54:35




Pete

I've been in Russ' shoes this time of year a couple of times. The world was coming to an end and I was short. The world survived, I took heavy losses and I learned to NEVER swing short in November...