Daily Market Analysis
Review our intraday commentary to learn how we interpret price action and build a market narrative.
Drag the blue slider to reveal the day's price action. Dots on the timeline represent comments and can be clicked. View the table below for all market-related comments and annotated charts (including those from after hours).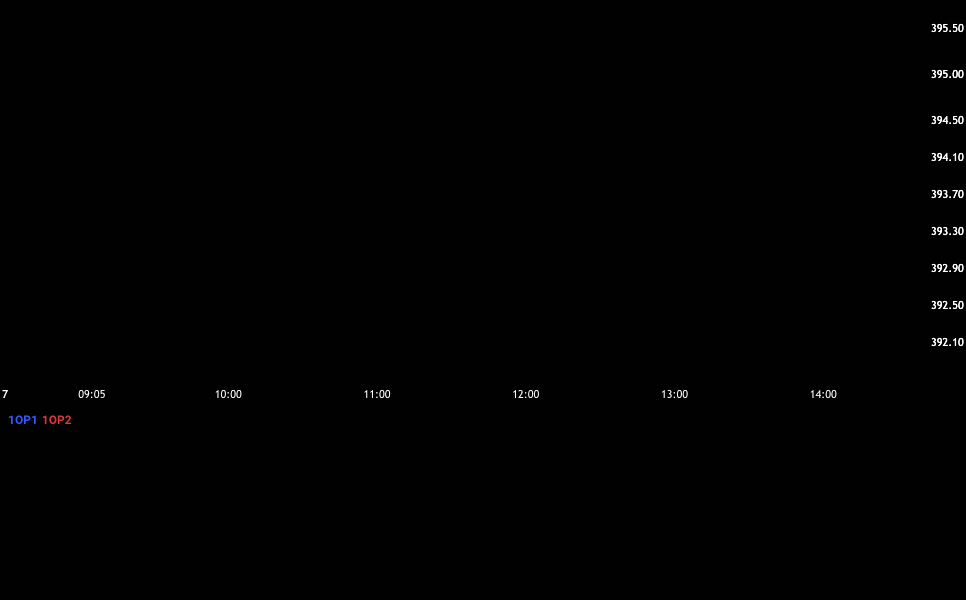 All Comments
Click to expand content and reposition slider.
09:32:16




Pete

PRE-OPEN MARKET COMMENTS WEDNESDAY – Yesterday the market dropped below the upward sloping D1 trendline that started from the low of the year. The selling pressure was steady and the volume was decent. The 100-day MA was tested and it...

09:33:36




Pete

Good morning.

09:52:30




Pete

09:54:52




Pete

Decent volume, nice red candles, bearish 1OP cross. Let's see what happens on this cycle. We were not going to have a meaningful rally until the downside was tested. The selling pressure has been heavy and bulls want to confirm...

09:56:24




Pete

As I mentioned yesterday, trading a bounce off of support is just as good as trading a breach. We just have to make sure we know which one we have. 

10:00:09




Pete

I would love to ask a question, but I need to cut to the quick. The question would be, "what is different today?" The answer is volatility. Look at the long candles both ways. That is a sign of indecision....

10:03:19




Pete

If we take out the 100-day MA and then see a bullish hammer/bullish engulf off of the lod, I would be inclined to buy the next bullish cross (provided that we stay near $392). Still lots of time for that...

10:04:51




Pete

I would also short a long red candle thru the 100-day, but only when I am convinced that there is follow thru. That means I will probably miss 10 pts of the move, but that is fine. I need to...

10:09:44




Pete

Now the volatility should be clear to you. You mind should be telling you "this is not a trend day, we are going to see two-side action". That in turn means that you have to be more patient and wait...

10:11:32




Pete

My mind is telling me that this is going to take a while to be resolved so I am going to get a fresh cup of coffee.

10:34:50




Pete

I am ready to buy ES. I have seen enough signs of support, the volume is decent and I have a bullish 1OP cross pending. I will wait for that cross. 

10:37:13




Pete

The probability of a third consecutive down day is also not very high. That does not make me bullish for more than this next cycle and I am cautiously waiting for more evidence of support. The longer I wait, the...

10:45:25




Pete

Long ES 3950

10:56:44




Pete

My entry was better than posted. my stop is at $3950. Plenty of room to move around and I will still make money there. I want this breakout to hold. 

10:57:14




Pete

The action so far tells you this is going to be a choppy day.

10:58:25




Pete

I want to see some decent volume bars on a rally. That will tell me I can trust the move. If I don't get that I will be looking to take gains along the way.

11:11:52




Crux

Its kind of funny. We got spoiled the last two days with easy trading and now we are back to the chop that has been our life for months. Doesnt look as appealing as it once did

11:12:03




Pete

Exit ES for gain 3 pts. Stop was hit. 

11:12:43




Pete

@Crux Yes. The candles are telling us that conditions have changed.

11:17:21




Pete

This is a low quality bounce. If it does not gain traction, perhaps the cycle will finish with a whimper and the next bearish cross will produce.  The volume is good and that tells me we are going to get...

11:18:36




Pete

SPY sitting right on VWAP.

11:27:10




Pete

1OP never made it back to zero and we are seeing long red candles off of the hod on good volume. I will short at the 100-day MA if we blow thru it in next two bars. I want to...

12:35:04




Pete

We have a bearish 1OP cross. The bullish cycle was weak. That means the bearish cycle could push us below the 100-day MA. I am not going to "bite" on that. We needed to attack the 100-day MA and we...

12:36:50




Pete

Just going with the odds NOT favoring 3 bearish days and 3 technical breakdowns in a row and stubborn price action today. I believe this is going to be a day of rest. 

12:37:38




Pete

That being said, the market needs to prove to me that this is not the case. 

14:03:27




Pete

CLICK HERE TO WATCH TODAY'S VIDEO

14:04:30




Pete

I like this bearish cross and the assault on the 100-day. Let's see if it gains traction. 

14:07:30




Pete

Notice the wimpy bounces. When they stall... blam the bottom falls out. Those red candles are a sign that sellers are lurking. They might not have the power to breach the 100-day, but they have not gone away.

14:38:19




Pete

Volume has dried up. I am thankful we had two good trading days. 

15:21:47




Pete

Don't get too excited. This test of the 100-day is happening on no volume

15:26:48




Pete

30 minutes into the day it was pretty apparent that it was going to be all chop. The long candles both ways and the long wicks/tails were the "tell". We did have decent volume. As long as we had that...

15:33:30




Pete

Have a great night everyone. I have to leave early, but I will check for questions later.