This Pattern Is a Warning If It Happens In the First 30 Minutes of Trading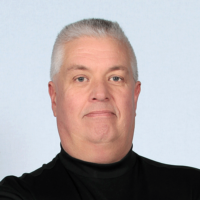 ---
Posted 9:30 AM ET – Central bank money printing has forced investors to buy equities. All of this money has to go somewhere and bond yields don't keep pace with inflation (negative real returns). In the last 25 years the S&P 500 has not had eight consecutive higher closes and if September closes higher it would break that record. September is a seasonally weak month and the headwinds will be strong.
Many parts of the US are shutting down because of the spread of Covid. The economic news has been solid, but below expectations in the US. Today ADP reported that 374K new jobs were created in the private sector and that was much lighter than the 660K that was expected. Don't worry; the Fed will save the day by keeping the printing presses rolling.
Overnight we also learned that China's Caixin PMI fell into contraction territory (49.2 vs 50.2 expected). No worries, this increases the odds that the PBOC will ease and China's market finished in the green after the news.
Stock valuations are lofty. The forward P/E on the S&P 500 is 21 and it has not been this high since the "tech bubble" in 2000. From a technical standpoint the S&P 500 is bumping up against the upper trend line that connects the highs on a weekly chart. This should attract profit takers, but if it does not, we will see a melt-up and a buying climax. The 5 biggest tech companies comprise 25% of the S&P 500 and the rally has been narrowly based.
Swing traders with a 3-4 week horizon should stay sidelined. This is a seasonally weak period and I believe risk is elevated.
Day traders should wait for a compression or a pullback. "Gap and Go" rallies at an all-time high need to be treated with caution because they spark profit taking and a gap reversal is possible. Once the bid is confirmed, find stocks with relative strength that are breaking though horizontal resistance. Beginning of the month fund buying is fueling the move this morning. If we see consecutive long red candles closing on their low in the first 30 minutes of trading (5 minute chart) there is an excellent chance for a gap reversal. If the market makes a new low for the day after two hours, favor the short side. Be patient
Support is at SPY $445 and $450. Resistance is at $453.
.
.

---