This Is What the Market Is Likely To Do This Week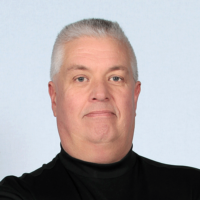 ---
Posted 9:30 AM ET – Last Friday the market rejoiced when the Fed Chairman said that he is not in a hurry to raise interest rates or to taper. The market is addicted to easy money and this was music to its ears. This will be a busy week for economic releases and the price action should generally be positive ahead of the holiday.
Earnings season is behind us and the results were good enough to hold recent gains. The expectations are high and valuations are stretched.
The economic news this week includes ISM manufacturing, ISM services, ADP, and the jobs report. I am expecting solid results that are slightly below expectations. The reaction should be fairly muted.
Many parts of the US are shutting down because of the spread of Covid. This is one reason the Fed is sidelined.
Swing traders with a 3-4 week horizon should stay sidelined. This is a seasonally weak period and the price action for the SPY has been very choppy. Trading volume improves during these drops and snap-back rallies and then it dries up. We could see a more pronounced market decline in September. In the last 25 years there have only been 3 times when the S&P 500 has closed higher seven months in a row. August looks like it will close higher and this would be the seventh month in a row with higher closes and the fourth time it has happened. There have not been 8 consecutive months where the market has closed higher in the last 25 years.
Day traders should not chase this opening gap up. Wait for a dip or a compression and find stocks that are breaking through resistance on heavy volume. After 30 minutes you will be able to assess relative strength. The market dropped two weeks ago, bounced and it made a new all-time high. In the last 10 months there has been a distinct cycle. This part of the pattern has compressed daily ranges and light volume. Be patient and wait for your trades to set up.
Support is at SPY $445 and $449. Resistance is at $453. That is a measured move up from the last market dip and it is the upper trend line on a weekly chart.
.
.

---