Nice Snap Back Rally For the Market – But It Has Not Advanced During the Last Month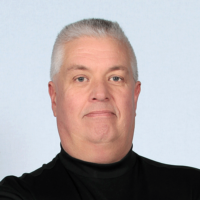 ---
Posted 9:30 AM ET – PRE-OPEN MARKET COMMENTS MONDAY – Last week the market probed for support and buyers stepped in before the 50-day MA was tested. The snap back rally was violent the last 2 days and buyers are aggressive. On a relative basis, the S&P 500 is the strongest global index. As strong as this price action seems, bear in mind that the market has not advanced in the last month.
Earnings season is behind us and the results were good enough to hold recent gains. The expectations are high and valuations are stretched.
The economic news has been solid, but slightly below expectations.
Last week we learned that the FOMC "tabled" tapering, but that is not likely to happen until 2022 (especially with the Delta variant). This is bullish for the market.
Many parts of the US are shutting down because of the spread of Covid. This will keep the Fed sidelined and it will hamper the economic recovery.
Swing traders with a 3-4 week horizon should stay sidelined. This is a seasonally weak period and the price action for the SPY has been very choppy. Trading volume improves during these drops and snap-back rallies and then it dries up. I believe we will float to the all-time high on very light volume and sit for the rest of the month.
Day traders should not chase the opening gap up today. We are only 20 points away from the all-time high and these moves are typically faded. Wait for the market bid to be confirmed. I liked the price action Thursday and Friday and I believe that once support is established the market will head higher today. Use the first hour to find stocks with relative strength. The ideal candidates will be breaking through resistance on heavy volume. PopBull, Heavy Volume, Relative Strength 30, BullRun and Red Hot are your go to Option Stalker searches.
Support is at SPY $442 and resistance is at $447.
.
.

---