Huge Earnings Tonight – Reaction Will Tell Us How Much Gas Is Left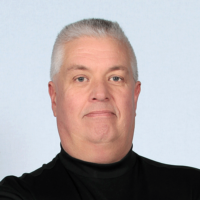 ---
Posted 9:30 AM ET – This will be a big earnings day and the expectations are sky high. It is important to note that the biggest 5 tech giants account for more than 20% of the S&P 500 and that they account for the majority of the gains in the index this year.
TSLA reported a good number after the close Monday and the stock is up slightly overnight.
GOOG, MSFT and AAPL will report after the close today. GOOG is expected to report a 90% jump in EPS and gross revenue is expected to climb 46%. YouTube ad revenues and cloud computing revenues are the catalysts. MSFT is expected to post a 31% gain in EPS to $1.91 and a 16% rise in revenue and cloud computing is a large growth area. AAPL is expected to report a 55% surge in EPS and revenue growth of 23%. The later than expected iPhone launch helped the quarter that is about to be released and they have warned that chip shortages will impact next quarter's profits.
AMZN and FB will report earnings after the close Thursday. AMZN is expected to grow EPS by 19% and revenue by 30%. FB is expected to post a 69% jump in EPS and a 48% increase in revenues. This comes after strong numbers from SNAP/TWTR last week.
The Delta variant is spreading quickly and countries/states are imposing new restrictions. Booster shots might be required and it is uncertain how effective the vaccines are over time. For the time being, the market is not too concerned.
China's market decline is a red flag and it is in bear market territory. That will not improve anytime soon as China cracks down on tech companies. Over the weekend it said that it will prohibit online education companies from making a profit or going public. This type of intervention will spark selling and it will impact foreign investment.
The FOMC statement Wednesday should be a non-event. With the Delta variant spreading they will remain dovish and the next time they meet will be in September.
Stocks are priced for perfection and earnings expectations have not been raised at this rate for many years. Big cap tech will not be impacted by higher input costs and supply disruptions to the extent that other companies are. I believe that after this week some of the "air will get let out of the balloon."
I will not enter longer term swing trades until I see a sustained market decline lasts for more than a week. I view this as a low probability trading environment for longer term swing trades.
Day traders should favor the long side. Overseas markets were soft and profit takers will test the bid this morning. The S&P 500 has been down overnight, but it has been grinding its way back. This early dip will give you time to evaluate market strength and to identify relative strength. If you are struggling with your day trades, do not take action until we get a big drop in 1OP and a bullish cross. When that happens, only buy stocks in PopBull. Trading with Option Stalker can be just that easy. Wait for market support and favor the long side.
Support is at SPY $439 and resistance is at $441.
.
.

---