The Market Does Not Care About Inflation – Yet. Watch For This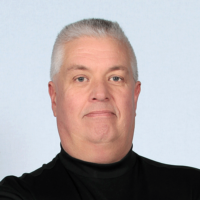 ---
Posted 9:30 AM ET – The incremental overnight news was incredibly light and overseas markets are flat. That leads me to believe that the SPY will trade in a range between $435 and $438 today.
This week we learned that CPI rose .9% and PPI was up 1%. The market completely ignored these readings and we know that from the bond rally. TLT closed above its 200-day MA and that is significant. Earnings season has officially started and that is what traders are focused on. I am expecting a strong market bid through July.
The Fed Chairman testified before Congress and there was nothing new. The market expects the Fed to start tapering (reducing bond purchases) later this year. Hot inflation could prompt them to move their tightening timeline forward and they have already raised their inflation projections from 2.4% to 3.4%.
China's GDP was up 7.9% and retail sales were up 12.1%. Both numbers were in line with expectations.
Earnings estimates have been raised by analysts at the highest rate we've seen in many years. Supply disruptions and higher input costs will weigh on profit margins and surprise favors the downside. Banks will dominate the early announcements and profit margins could be pinched by lower yields and softer than expected consumer spending.
Swing traders should place an order to sell the 1/2 position in SPY at $430 (stop) and $440 (target). Even if we are stopped out we will still make a little money on the trade. Option implied volatilities are skewed to the upside (calls are more expensive than puts) and this is unusual. It is a sign that Asset Managers are not buying protective puts. This typically happens when the market is in a steady grind higher. They hate seeing these protective puts expire worthless and eventually they stop buying them. This has a couple of implications. First of all, put premiums are very cheap and selling out of the money bullish put spreads does not make sense from a risk/reward standpoint. Secondly, big market drops happen when no one is expecting them. Asset Managers are relatively unprotected and bullish speculators have a "full boat". When the market finally does rollover everyone will try to make adjustments at the same time and that amplifies the selling pressure. The best strategy for swing traders with a 3 to 4 week time horizon is to wait patiently for market drop.
Day traders are in the "sweet spot". I have been finding great opportunities on both sides of the market. I took my first long position yesterday 2 hours before the close and I did very well on the short side. Bulls will see the price action this week as a victory. Extremely hot inflation readings were ignored and the market weathered a potential speedbump. I don't believe the market will care about inflation until it impacts profits and we could start hearing that in the next few weeks. The SPY will fill the gap from yesterday. Because of the selling pressure we have seen this week, there is a good chance the opening gap higher this morning will hold. If the market compresses for the first 30 minutes near the high of the day, look for stocks with relative strength and expect follow through buying. If resistance is stiff and there is early selling pressure, be patient and wait for support. I believe the first good trade today will come on the long side. Option Stalker day trading searches have helped us find opportunities on both sides of the market. I believe there will be excellent opportunities on both sides of the market today. Stay flexible and use the 1OP indicator as your guide for the SPY on a 5 minute basis.
Support is at the low from Thursday and the high from Thursday. Resistance is at $436 and the all-time high.
.
.

---