Light Volume Breakout – Tread Cautiously and Take Gains Along the Way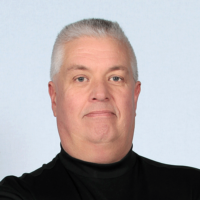 ---
Posted 9:30 AM ET – I'm sorry that my comments have been brief, but we are in a news vacuum. The market is making a new all-time high on light volume. The bounce off of the 50-day MA last week was immediate and that is a sign that the bid is still strong. We are likely to float higher, but these gains can easily be stripped away so use caution.
There wasn't any incremental news over the weekend and global markets were flat.
As the week unfolds, the trading volume will dry up. We are heading into a holiday. There will be some end of quarter "window dressing" and rebalancing. That might have a very slight negative influence on the market as funds sell stocks and buy bonds to maintain the proper percentage of risk exposure. That is because the market has rallied during the quarter so stocks represent a larger percentage of the portfolio on a dollar basis. When I am mentioning something like this, you know the news is light.
Longer term swing traders (3-4 weeks) can take a half position in the SPY this morning on the open. I am more bullish now than I was a few weeks ago. Bonds have rallied, Chinese stocks are finding support and companies almost have another quarter of profits under their belt. In two weeks the bid will strengthen as earnings season approaches. I am not taking a full position because the volume is light. Short term swing traders (1-3 day holding period) can take some overnights. PopBull is my favorite Option Stalker search for short term swing trades.
Day traders should look for the hot groups/sectors. Look for heavy volume, technical breakouts and relative strength. Heavy Volume, Bull Run and Red Hot are my favorite Option Stalker searches.
Support is at SPY $426 and resistance is at the all-time high. I am favoring the long side, but I still consider this to be a low probability trading environment.
.
.

---