Potential Market Speedbump Thursday – Watch This Number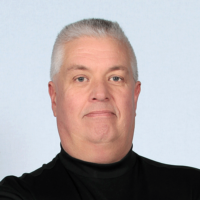 ---
Posted 9:30 AM ET – The market will make a new all-time high this morning, but don't expect an explosive move higher. Light volume rallies are vulnerable to profit-taking and I am always looking for potential "speed bumps". We may have one tomorrow so be prudent and keep your overnight longs to a minimum.
This morning we learned that producer prices rose 9% year-over-year during the month of May in China. Fortunately, consumer prices were only up 1.3%. Exports were up 27% year-over-year and imports were up 51%. Both numbers were impressive, but a year ago the world was shutting down.
Tomorrow the CPI will be released. Last month prices increased .8% and that was a "hot" number. Rising inflation will spark fear that the Fed's estimates are too conservative in that they will be forced to tighten sooner than they would like. Analysts are expecting a .4% increase in CPI. We are not seeing any nervousness ahead of the CPI number and US 10-Year Treasuries have been creeping higher. Interest rates have stabilized and that bodes well for the tech sector. Given that the news cycle is light, CPI may have a greater impact than normal.
Buyers and sellers are paired off and the opposing forces are strong. That leads me to believe that the market will trade in a range this summer. We are currently in a news vacuum and that favors the current momentum. Trading volumes are light and intraday ranges are compressed.
Swing traders should wait for the next market dip to sell out of the money bullish put spreads on stocks with relative strength. Have your wish list ready because the drop will be brief and shallow. I don't feel that a breakout and a runaway rally is eminent and there will be plenty of chances to get long.
Day traders are in a "sweet spot". Sector rotation has been brisk and even though the market isn't going anywhere, the action within has been incredible. Energy stocks, meme stocks, Biotech's, and short squeezes have been hot lately. Option Stalker helps us find the group "du jour" and the moves are sustained leading to "beefy" gains. Given the opportunities during the day, I don't see the benefit of holding overnight trades. Stocks that are hot today are cold tomorrow. The market will open on a positive note this morning, but I would be cautious. Don't chase stocks. These gaps up are often faded and overseas markets were soft overnight. We are likely to establish the range in the first 90 minutes and then trade within it the rest of the day.
Support is at SPY $420.50 and resistance is at the all-time high.
.
.

---