Market Testing All-time High On Light Volume – Don't Chase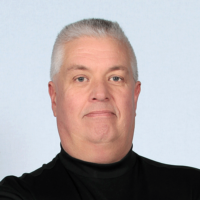 ---
Posted 9:30 AM ET – The S&P 500 has been able to float higher during light pre-holiday trading. This morning we will challenge the all-time high and beginning of the month fund buying is providing a small tail wind. Major economic releases will be robust this week.
ISM manufacturing will be released today and ISM services will be released Thursday along with ADP. Friday the Unemployment Report will be posted and I'm expecting a big revision upward to last month's number.
Without the threat of Fed tightening, strong economic releases should be market friendly. The hourly wage component of the Unemployment Report will be scrutinized since it contains the hourly wage component. Last month hourly wages increased .7% and labor is the largest input cost for companies (inflationary).
Swing traders should patiently wait for the next dip to sell out of the money bullish put spreads. I do not believe that the market will stage a runaway rally so there will be plenty of opportunities to buy.
Day traders should expect a "holiday hangover" and light choppy volume. Gaps higher have been faded and I would not chase the opening rally. Wait for the bid to be tested. Once market support has been formed, buy stocks with relative strength and heavy volume that are breaking through technical resistance. I believe the best opportunity to trade from the long side will surface 45 to 60 minutes after the open.
Support is at SPY $418 and $420. Resistance is at the all-time high.
.
.

---