Flat Market With Tight Ranges and Low Volume – We Are In Pre-Holiday Mode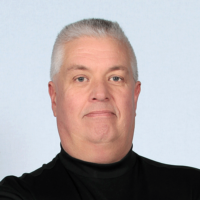 ---
Posted 9:30 AM ET – The market is in pre-holiday mode and trading volumes are light. There is no news to push the S&P 500 through the all-time high and I expect to see profit taking when we get there. By the same token, any dip will attract buyers. I expect to see the market in a horizontal trading range through June.
Durable goods orders and GDP will be posted tomorrow and Friday respectively. Neither is likely to move the market much.
Swing traders should sell out of the money bullish put spreads on strong stocks when the market dips. Once you have entered your trades, accelerated time premium decay will kick in and the position will be easy to manage. Waiting for those dips and entering quickly is the most difficult part of this strategy because the market does not stay down very long. The 50-day moving average is the first major support level. The threat of higher inflation and Fed tapering will keep a lid on the market.
Day traders should expect the trading range to be established in the first hour. Focus on sector rotation. Stocks with heavy volume, relative strength and technical breakouts are your best bet. These moves are sustained and the stock needs to do all of the heavy lifting in the absence of a market tailwind. That means setting passive targets. Short squeezes have also been providing us with some action and Option Stalker finds the best candidates. Trim your size and your trade count in this low probability environment.
My pre-open market comments will be brief this week and they won't change much.
Support is at SPY $417 and resistance is at $421.
.
.

---