Market Will Float Higher On Low Volume This Week – Don't Chase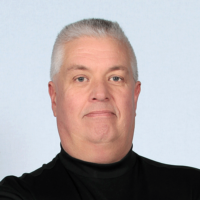 ---
Posted 9:30 AM ET – Last week the S&P 500 tested the 50-day moving average for the second time in two weeks. Support held and we made a higher low double bottom. That would seem bullish, but it's important to remember that we've also seen resistance near the all-time high. Stocks are chopping around in this light news environment and that will continue as the holiday approaches. Global markets were up and that is providing a nice tailwind this morning.
Earnings season is winding down and the economic news releases are minor this week.
Inflation worries have eased slightly. US 10-year treasuries found support and they are off of the lows from last week. This issue will not be resolved for a few months and I believe it will prevent a breakout to a new all-time high this summer.
Swing traders should wait for dips to sell out of the money bullish put spreads on strong stocks. It's important to have your wish list ready because these drops are brief. Tech stocks are finding support, but cautioned is needed. As soon as interest rates start to tick higher we will see profit-taking in the sector.
Day traders should identify sectors with relative strength early in the day. Rotation is brisk and it has been providing us with excellent day trading opportunities. As I look through the list of Pre-Open Gainers this morning I see a lot of stocks that have been pounded recently and that are bouncing off of support. When the "dogs are barking" it is usually a sign that we are near a market top. If these stocks are able to gain traction for a week or more I will view those support levels to be legitimate. Until then, the "dogs" are simply providing us with some nice day trading action. The formula remains the same. Look for stocks with relative strength, heavy volume and technical breakouts. Option Stalker searches help us find them and these stocks make sustained directional moves. Set passive targets and expect fairly tight trading ranges this week. The volume will dry up as the week unfolds and you should reduce your trade size and trade count.
Support is at SPY $414 and resistance is at the all-time high.
I will not be posting market comments Tuesday and I doubt they will change much overnight.
.
.

---