Market Not Moving – Trade Sector Rotation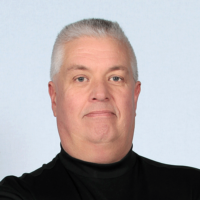 ---
Posted 9:340 AM ET – Yesterday the market dropped and the selling pressure that we saw last week remains. Asset Managers are concerned that inflation will exceed the Fed's estimates and that tightening will be required. Interest rates are creeping higher and that is putting pressure on the market.
The news cycle is light and I don't see a catalyst to push the market through the all-time high in the next two months. Inflation is not something that will be resolved anytime soon and it will take months for us to determine the magnitude of price increases.
I believe that this leg lower will establish a support level and it will be the bottom of a trading range this summer. The SPY is likely to trade between $400 – $420 this summer. The 100-day moving average is at $396 and it is possible that we briefly test that level.
Swing traders should wait for the next market drop before adding to bullish put spreads. We were able to sell some last week and time premium decay is working in our favor. Basic materials and financials have been strong and I suggest sticking with those sectors.
Day traders should expect heavy sector rotation. Use Option Stalker searches to find the best stocks. Look for consecutive long green candles closing on their high on heavy volume. That will be your first clue that the stock wants to go. If it is breaking through technical resistance levels it will have a clear path higher. These are the set ups you want to look for. Each day I have been able to find a handful of excellent stocks that I can ride most of the day for "beefy" gains. Look for exactly the opposite pattern when shorting stocks. Tech stocks have been very weak.
Next week we will go into pre-holiday mode and the volume will drop. Look for a market pullback during the next week and get your wish list together. Once the market establishes a low you will need to act quickly.
Support is at $405 and resistance is at $412.
.
.

---