This Market Drop Will Set the Summer Low – This Is My Target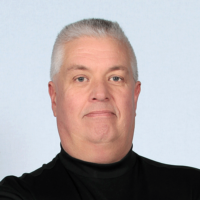 ---
Posted 9:30 AM ET – The overnight narrative has not changed much. The market is going to probe for support this morning and the S&P 500 is down 50 points. I mentioned last week that the first dip would be bought after such a bullish run in April and that we would see a retest. Some buyers were still anxious to get in and the momentum from that bounce has stalled. This move will ultimately set the summer low and then we will trade in a range.
In my videos I've referenced that every dip to the 50-day moving average has been bought. However, the last few bounces have had incredible news that was pending and optimism was high. At the beginning of the year we had the stimulus bill, an economic rebound as states reopened, a decline in Coronavirus cases and gangbuster earnings to look forward to. That is all behind us now and we don't have those catalysts.
Inflation is starting to creep into the economy. Commodity prices are rising across the board and that could postpone investment/spending. It will take months to determine if the Fed's transitory inflation estimates are too conservative. If they are, we can expect rising interest rates.
The calendar is fairly light and earnings season is winding down. We will get the FOMC minutes this afternoon. I am not expecting anything new.
Swing traders should have some bullish put spreads on and you should be looking to add once market support is established. I won't be buying SPY until I know that low is in and that will not be today. Bullish put spreads give us plenty of cushion and we can take advantage of accelerated time premium decay. Focus on the strongest sectors (basic materials and financials). I would avoid selling out of the money bullish put spreads in the tech sector. As I've been stating, don't chase. There will be plenty of opportunities to get long and you do not have to worry that you're going to miss a runaway rally. Asset Managers are watching the price action they feel the same way. I believe that the market will find support somewhere around the SPY $398 level.
Day traders should look for opportunities on both sides of the market. Sector rotation has been brisk and Option Stalker searches are helping us find "hot" stocks. These stocks change on a daily basis. Sometimes the energy sector is hot, sometimes it is short squeezes. Sometimes tech stocks are particularly weak and sometimes it's Chinese stocks. Today we can expect decent price action from retailers since they have been reporting excellent results. Use the day trading searches and look for nice orderly tight price action on heavy volume. Ideally these stocks will be breaking out/breaking down through important technical levels on a daily chart. If you find all of these ingredients, you'll have winning trades.
I'm expecting this round of selling to take us below the 50-day MA. I will be favoring the short side. Support is at SPY $398 and $405. Resistance is at $412 and $416. My forecast has been for the market to spend the summer in a trading range between SPY $400 and $420. There will be some action today, but in general I consider this to be a choppy, low probability trading environment. That means you need to trim your size and your trade count.
.
.

---