Traders Be Patient – A Better Entry Point Will Present Itself Soon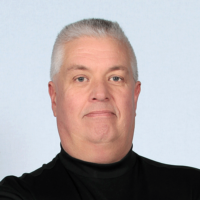 ---
Posted 9:30 AM ET – PRE-OPEN MARKET COMMENTS FRIDAY – Yesterday the market jumped to a new all-time high on the heels of fantastic earnings from tech giants. A dovish FOMC statement added fuel to the fire and it felt like stocks would never look back. Profit-taking in the first half of the day tempered that enthusiasm and the market spent the rest of the day trying to get back to the high. This morning the S&P 500 is down 25 points and the low of the week will be tested. In my pre-open market comments the last week I have been urging you not to chase this rally.
Amazon, Apple, Google, Facebook and Microsoft all posted fantastic results with top and bottom line growth that exceeded expectations. In fact, now that more than half of the S&P 500 has reported we know that the percentage and magnitude of the "beats" has not reach this level in over a decade. So why isn't the market lifting off?
As I've been telling you, fantastic news is priced in. These earnings reports were going to tell us if there is any gas is left in the tank. Judging from the overall price action it's time for a pit stop. The numbers don't get any better and the market was not able to "gap and go" yesterday. The S&P 500 is up 8% in the last month and we are likely to see some profit-taking now that tech giants have reported.
Next week we will get major economic releases and I'm expecting them to be excellent as well. Without the threat of Fed tightening we are in a "sweet spot". Yesterday's GDP number was exceptional.
I am not bearish; I am just looking for a better entry point for swing trades. Bullish speculation is extremely high and a swift round of profit-taking will flush those traders out. The market has been in an upward sloping channel and each time that we have reached the upper boundary we have seen profit-taking.
Swing traders should remain patient. The next market drop might only last a few days and that will be your opportunity to look for relative strength. The ideal candidates will be strong relative to the market and they will have broken through horizontal resistance on heavy volume after releasing earnings. When the market drops look for the stocks that barely give any of the gains back. That is a sign that buyers are aggressively bidding for shares and that the stock will shoot higher as soon as the market finds support. Dips will be brief and shallow because Asset Managers are buying dips. They are not chasing and that is why trading volume has been light the last 2 weeks. I don't know if the SPY will get back down to $400, but that would be an excellent entry point.
Day traders should watch SPY $417 this morning. That is the low of the week and it has been tested each day. If that support is breached easily we are likely to drift lower. Overseas markets were generally soft and that will provide a tailwind for bears. If the market is making a new low for the day after two hours, favor the short side. I am more bearish than bullish today. The intraday range yesterday was great for day trading. Use the 1OP indicator as your guide and look for opportunities on both sides. The new Option Stalker searches (Red-Hot and Ice Cold) have been excellent. It is the end of the month and fund buying could surface late in the day. That could set us up with some nice option lottery trades.
Support is at the low from yesterday and resistance is at their all-time high.
.
.

---