Huge Week of Earnings Ahead. Will They Be Good Enough?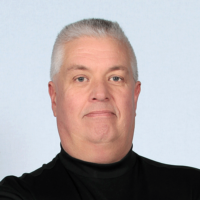 ---
Posted 9:30 AM ET – This week we will learn if the market has any gas left in the tank. Over one third of the S&P 500 will report earnings this week and a quarter of the companies have already reported. We will get a cross-section of results and all eyes will be on the tech giants.
AAPL, MSFT, AMZN and GOOG will report results this week and we will hear from TSLA after the close today. Stocks are poised to exceed profit expectations by the widest margin in over a decade. Of the companies that have reported, 84% have "beaten" EPS estimates and 77% have "beaten" revenue growth projections. Excellent earnings are priced in and valuations are lofty. I believe the numbers will be good, but I also believe that once mega cap tech companies have reported we could see a brief round of profit taking as the excitement wanes.
Durable Goods orders were a little light this morning, but it is a volatile number and it does not typically have much of a market impact. Major economic releases are a week away. Economic activity is accelerating and without the threat of Fed tightening we are in a "sweet spot".
Swing traders do not need to chase this market. Wait patiently for a nice round of selling and reload your bullish put spreads. I believe that the market will make a new all-time high and then I expect to see profit taking after the tech giants report. The stair-step pattern should continue and now that we have taken 3 steps forward we should expect some retracement. That dip will be relatively shallow and it will provide us with an excellent entry point.
Day traders should go with the flow. We are finding excellent opportunities on both sides of the market. Overseas markets were generally flat. If the market is making a new high for the day after two hours of trading, favor the long side. If the market is making a new low for the day after two hours of trading, favor the short side. Once the momentum is established it tends to continue throughout the day. The Short Squeeze list in Option Stalker has been a gold mine. Make sure you are running those searches.
Support is at SPY $411 and $414. Resistance is at $418 and $420.
.
.

---