Market Continues To Climb – Here Is My Target – Watch For This Warning Sign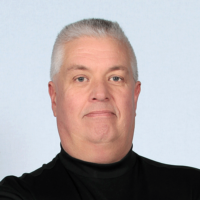 ---
Posted 9:30 AM ET – The S&P 500 continues to float higher on light volume. Buyers are not chasing, but they are gobbling up shares on every dip. Sellers are not very aggressive either. They are passively offering stock at higher levels and in general they are not hitting bids. The market is broken through the upper trend line and prices are getting a little stretched. This is a good time to scale out of bullish positions so set some targets. I believe that the SPY is headed for $420 in the next few days.
From the low three weeks ago the market has rallied 8%. The speed of the move has me a little concerned and I believe that we will see profit taking soon. I'm not looking for a big market drop, just a small round of selling that tests SPY $400. The two steps forward, three steps backwards pattern we've seen in the last six months is likely to continue.
Earnings season is off to a good start and the bid will remain strong for another week or two. Healthy profits will help to normalize lofty valuations. Banks have been reporting that cash deposits are up 25% year-over-year and there is an estimated $2 trillion in cash sitting on the sidelines. Savings rates haven't been this high in years. Some of that money will be spent, and some of it will be invested.
Economic releases have were strong yesterday. Retail sales were up 9.8% and initial jobless claims hit their lowest level in many months. US 10-Year Treasuries are moving higher (interest rates are moving lower) and the Fed has promised not to tighten until 2024. We are in "a sweet spot".
Swing traders should place a target for SPY at $420 and a stop at $412. Your bullish but spreads should be in great shape. Buy them back for pennies and wait for the next market dip to reload. Keep a close eye on VXX. If it starts to tick higher during a market rally that will be a warning sign that profit taking will begin soon. We don't always get this warning so be prudent and take profits into strength.
Day traders should look for opportunities on both sides of the market. Even with a 45 point S&P 500 rally yesterday, we were able to find excellent shorting opportunities. Sector rotation has been brisk and stocks that are in trouble have had heavy selling pressure and sustained downward movement. There are also opportunities on the long side, but those moves have not been as steady. This suggests that stocks are getting a little "tired". The market will open at a new all-time high this morning and I suggest waiting to see if the gains hold for 30 minutes. If the market compresses during that time we are going higher. If you see consecutive long red candles stacked one on top of the other in the first 30 minutes is a warning sign and much of the gap will be filled.
Support is at SPY $413.75 and $415.80. Resistance is at $420.
.
.

---