Tech Buyers Can Get More Aggressive If TLT Gets Above This Level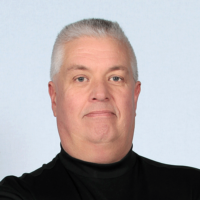 ---
Posted 9:30 AM ET – Yesterday interest rates declined and we have follow-through on the bond bounce that started last week. The upward price action in bonds has not been powerful, but it seems like support is forming. Tech stocks rallied on the heels of lower yields and testimony by the Fed Chairman and the Treasury Secretary should calm investors today. The S&P 500 has not moved much in the last two weeks, but there is an incredible amount of rotation.
Cyclical stocks drifted lower yesterday on mild profit-taking and that money shifted into tech stocks. That type of rotation has been the theme so far this year. The market has barely moved this year, but the activity from within has been brisk.
The economic calendar is fairly light this week and traders will be watching economic data points to see if a rebound is underway. States are reopening as the number of new Coronavirus cases declines and the stimulus checks are "in hand".
The Fed is projecting 6.5% growth in 2021 and they expect inflation to rise above their target rate of 2% this year. They have stated that there will not be any rate hikes in 2022 and that inflation will normalize after supply chain bottlenecks are resolved. I believe that we are in a "sweet spot". Economic activity is about to jump and the Fed will maintain its current policy until labor markets have improved substantially.
Valuations are little stretched, but we have another quarter of profits under our belt. Earnings season will begin in a few weeks and that typically attracts buyers.
Swing traders should be long SPY and you should be selling out of the money bullish put spreads. If the TLT closes above $138 you can selectively sell out of the money bullish put spreads on tech stocks. Watch for relative strength and breakouts above downward sloping trend lines on heavy volume. Bull Flag and PopBull are your go to Options Stalker swing searches. Sell the out of the money bullish put spreads below technical support and try to keep the duration under three weeks so that you can take advantage of accelerated time premium decay.
Day traders should monitor sector rotation early in the day. The overall market has not moved much so you won't have to worry about having the "rug" pulled out from under you. Wait patiently for support to be established and monitor relative strength. I believe that we will continue to see tech stocks perform well as interest rates come down. Heavy Buying, Relative Strength 30 and Bull Run are your go to Option Stalker searches.
Support is at SPY $387 and resistance is at SPY $394 and $398.
.
.

---