Sector Rotation Has Been Brisk – Gradually Start Selling Put Spreads In Tech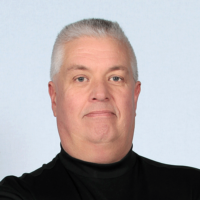 ---
Posted 9:30 AM ET – Tech stocks are poised to rebound this morning on the heels of a stimulus bill that was passed in the "House" Wednesday. President Biden will sign the bill Friday and Americans could be receiving checks by this time next week. Analysts are increasing their GDP projections and the level of excitement is high as the number of new Coronavirus cases decreases and as states reopen.
The rotation from sector to sector has been brisk so far this year and we are likely to see profit taking in some of the cyclicals and a bounce in tech stocks.
Bonds have not been able to rally off of their lows and there is still upward pressure on interest rates. Today we will be able to gauge the appetite for 30-year bonds during the auction. Longer-term bonds have not been in favor recently.
Swing traders can start to nibble on a few tech stocks by selling far out of the money bullish put spreads in April. Make sure that technical support lies between the stock and the short strike price. The NASDAQ 100 will break above a downward sloping trend line and support at the 100-day moving average looks firm. We won't know how anxious buyers will be after the stimulus news dies down. I still prefer to wait for a few days even though it means missing some possible upside. If the NASDAQ 100 tests support next week and it makes a higher low, I will feel more confident taking positions in tech stocks. Market volatility has been very high and I still believe this is a time to be relatively cautious.
Day traders should avoid jumping on tech stocks that gap higher. Opening gaps higher are typically faded and you will have a better entry point if you wait patiently. The normal Option Stalker searches will work great, but keep an eye on the Bullish Flag search results. Many of these stocks will be breaking above a downward sloping trend line and they will be bouncing off of technical support. These will make excellent candidates to day trade. Be patient and temper your excitement on the open. If the market makes a new high after two hours of trading, favor the long side. I believe that support will be established fairly early today and we will have an upward trend day. Sellers will be passive ahead of the stimulus bill signing.
Support is at SPY $389 and $385.80. Resistance is at $392 and $394.
.
.

---