Here's Why the Market Will Breakout – Let's Get Technical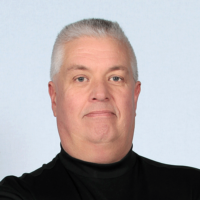 ---
Posted 9:30 AM ET – There hasn't been any incremental news this week so I will keep my comments purely technical.
The S&P 500 is in an upward sloping channel that started in November. After testing the lower end of the channel two weeks ago, we had strong bounce and the market rally paused this week. We saw a swift round of profit-taking Wednesday and the S&P 500 dropped 60 points in an instant. Sell programs tested the bid and "weak hands" were flushed out. That move also triggered sell stops. Once the low was established, the market instantly rebounded.
Yesterday the S&P 500 gapped higher on the open and we saw a similar pattern where the bid was tested again. The low Thursday was higher than the low from Wednesday and the market closed higher than the close on Wednesday. This is how institutions check the strength of the market and we have learned that buyers are still in control. This morning I am expecting a very brief dip and we should grind higher the rest of the day. Bulls want to see us challenge the all-time high heading into a three day weekend and I believe that is likely.
Democrats want to wrap up the impeachment proceedings because they know that they don't have the votes in the Senate. Voters want the stimulus checks and Nancy Pelosi said that she wants the bill to be passed before the end of February.
Swing traders should be fully allocated. As long as the SPY closes above $385.80 – stay long. We currently have a mix of bullish put spreads and long call positions.
Day traders should wait for market support. The early dip will reveal relative strength. I believe that SPY $390 will hold and I will be looking to aggressively buy early in the day. We've spent the week testing the bid and I believe we will grind higher into the weekend. There may be an opportunity for some late day option lottery trades if the market is able to rally to the all-time high.
The low and high from Wednesday are support and resistance.
Enjoy your three day weekend.
.
.

---