Buy Dips – The Market Wants To Go Higher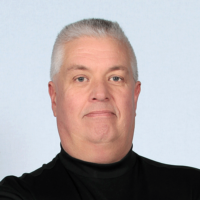 ---
Posted 9:30 AM ET – The market has been able to rebound from a round of selling two weeks ago and we are making new all-time highs on a daily basis. After a strong rally it would be typical for the market to take a brief pause and to check the breakout. I believe that the SPY will trade up to $400 this month and dips will present buying opportunities.
The economic news last week was solid. Fed officials do not plan to raise rates in 2022 and a massive stimulus bill is likely to get passed ($1.9 trillion). Earnings season has been better than feared and profits have grown 1.7% on average year-over-year under the worst of conditions. The Coronavirus positivity rates and the number of new cases are declining as the vaccines are distributed.
The price action last week was extremely bullish and buyers are in control. Swing traders are long SPY and you should look for opportunities to sell out of the money bullish put spreads. I suggest going a little closer to the money to give the position more of a bullish bias. Option premiums are extremely cheap and you can also consider buying in the money calls with a high Delta. Just make sure that you are buying options that expire in more than six weeks to minimize your exposure to time decay.
Day traders should look for relative strength on this opening dip. Wait for support to be established and buy those stocks. This is what we do every day and you know the Option Stalker searches to use.
I am bullish! Support is at $388.30 and $385.80. Resistance is at $390.50 and $400.
.
.

---