This New Market Information Has Me Pretty Bullish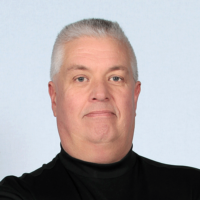 ---
Posted 9:30 AM ET – Yesterday the market added to the gains from Monday and the price action has been particularly strong. Google and Amazon reported earnings and both stocks are trading higher this morning. Democrats have vowed to quickly pass a stimulus bill and they control the White House and Congress. From a technical standpoint the market looks poised to move higher.
Last week we saw the biggest one week drop since November. The uptrend line and the 50-day moving average were breached on heavy volume. This type of selling would typically result in sideways movement for a few days and the bid would constantly be tested (small pullbacks). Monday the opening gap higher was tested briefly in the first 30 minutes of trading and we never looked back. The gap higher Tuesday should have been challenged early in the day and the fact that the low of the day was never tested signals market strength. The dip from last week flushed out bullish speculators and it revealed that buyers are still in control.
Earnings season is front end loaded and the strongest companies have reported. From this point on the impact of earnings announcements will have less of a market impact. Stock valuations are rich, but investors are focused on an economic recovery and more helicopter drops from DC.
This morning ADP reported that 174,000 jobs were created in the private sector during the month of January and that is better than the 50,000 that were expected. ISM manufacturing was robust at 58.7 and this morning we will get ISM services after the open.
Positivity rates for the Coronavirus are declining, but vaccinations are slower than expected.
Swing traders who have largely been sidelined have not missed anything. There has been an incredible amount of volatility and if you tried to sell out of the money bullish put spreads as we did, you might've even taken losses on the untimely market pullback last week. We were able to navigate that drop, but it demonstrates why there are times when cash is king. The drop and rebound provided us with new information. The market bid is strong and I'm getting more bullish. Typically there would be an "aftershock" after a heavy round of selling. I believe we will have an opportunity to sell out of the money bullish put spreads, but we have to be quick to the trigger on the next dip. If the market makes a new all-time high I would also be willing to buy that breakout. Bull markets that have lasted more than a decade die hard. Retail investors are "all in" and we can see that from the short squeezes last week and from margin lending (all-time high on a dollar basis). I still need a few days to let the dust settle, but I am armed with new information and I am more bullish than I was 2 weeks ago.
Day traders should watch for a small retracement early in the morning and follow through buying. The overnight news was good and we could see a new all-time high in the market in the next week if politicians move forward with the stimulus bill. Focus on stocks with heavy volume, relative strength and technical breakouts. With more earnings releases behind us, you can also focus on stocks that have had positive reactions.
Support is at $379.60 and $377. Resistance is at $383.20 and the all-time high.
.
.

---