MSFT, AAPL, FB, TSLA Did Not Excite Buyers – Warning Sign – Watch SPY $372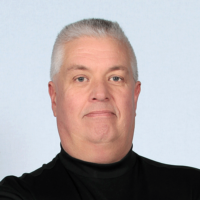 ---
Posted 9:30 AM ET – Yesterday the S&P 500 lost 100 points and the selling was swift and hard. The opening price was the high of the day and we closed near the low of the day. The uptrend line that forms the base of the trading channel will be tested and SPY $372 needs to hold. Earnings from Microsoft, Apple, Facebook and Tesla were not able to keep the market afloat. If the SPY closes below $372 this week we can expect more selling.
The storm clouds have been brewing and there was not any single event that sparked the market drop. Bullish sentiment is at extreme levels, margin lending is at record levels, option implied volatilities are low and valuations are rich. The crazy short squeezes (GME) we have seen are an indication that volatility is here to stay.
Facebook has been able to recover from overnight losses and it is unchanged. Tesla and Apple are both trading lower and that will put pressure on the tech sector. Google and Amazon report next week and it will be difficult for tech earnings to fuel the market rally. As I mentioned in my comments yesterday, the reactions to these announcements would reveal how much gas is left in the tank.
We were able to reduce our risk last week, but I am snared in my own trap. We had three bullish put spreads that will expire tomorrow and we are perilously close to the short strike price. Last night I recorded my Weekly Swing Trading Video and we will be buying VXX calls this morning as a hedge. We also have two bullish put spreads that will expire a week from tomorrow. In the video I explained why this method was selected. Legging out of spreads with only two days left is extremely dangerous especially when the market has not broken key technical support. I hope that you have heeded my warning and that you are largely in a cash position. If the selling pressure accelerates I believe the SPY could test the 100-day moving average once $372 is breached. A drop to that level would set up an excellent buying opportunity.
Day traders should go with the flow. I believe that we will not see a meaningful rally until the downside is tested today. Let the early bounce run its course and evaluate relative strength when the market dips. If the low from yesterday is preserved, you'll have an excellent entry point for long positions. During the day there will be opportunities on both sides of the market. If the market is making a new low after two hours of trading favor the short side.
Support is at SPY $372 and resistance is at $380.
.
.

---