The Market Needs It's Stimulus "Fix" Now – Big Tech Earnings Next Week Will Help It Tread Water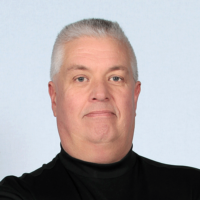 ---
Posted 9:30 AM ET – The S&P 500 is down 25 points before the open today. Yesterday the market paused after a two day rally and it is giving back some of the gains. Resistance is fairly stiff at the upper end of the trading channel and I believe the table is set for a pullback in February.
Democrats control Congress and the White House so the $1.9 trillion stimulus bill should be passed fairly quickly. The Coronavirus continues to spread and unemployment is increasing. The four-week average for initial jobless claims is north of 900,000 and the Unemployment Report and ADP were weak in December. Dr. Fauci said that the vaccines are less effective against some of the new virus strains. To date, 17 million people have been vaccinated and that is a slower than expected.
Global conditions are not particularly bright either when it comes to the virus. France is contemplating another complete shutdown and China has 23 million people in home quarantine.
At a P/E of 40, stocks are price for perfection. Big banks have been declining after reporting earnings and the news. Intel and IBM are down 5% and 7% respectively after reporting overnight and that has sparked selling.
For the last two weeks I've been highlighting the various metrics that suggest overbought market conditions. We are winding down our bullish put spreads and three of them will expire today. We have another three positions that will expire a week from today and two positions that will expire two weeks from today. Swing traders should reduce their risk exposure to 20% of their account or less by the end of the month. I believe that Amazon, Apple, Google, Facebook and Microsoft will report good earnings next week. The market bid tends to be strong heading into mega cap tech earnings and I believe it will soften after they have reported.
Day traders should wait for support this morning. Gaps higher like we saw Tuesday and Wednesday are difficult to trade when the market is making new all-time highs. Chasing stocks at lofty levels is never a good idea. During those conditions you need to wait for pullbacks or pauses and sometimes it means missing the early move. This morning we will be able to evaluate relative strength as the market probes for support. The low from Wednesday will be tested. Wait for support and focus on stocks that have been able to tread water or move higher on heavy volume. Those will be your best prospects and I still prefer to trade from the long side. Key market support is at SPY $370 and as long as that is intact I will favor the long side. If we make a new low after two hours of trading I will be shorting. Financials and energy are my favorite two sectors to short.
Support is at SPY $377 and $381. Resistance is at the all-time high.
.
.

---