Momentum Has Stalled – Stick With Call Positions If Market Stays In Positive Territory Today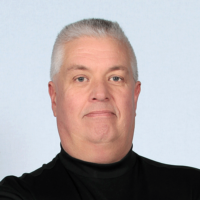 ---
The market has been flat during the last week and it is taking a breather after an 8% run in a matter of weeks. All of the news this week has been good and Asset Managers are not chasing stocks at current levels.
Retail sales, ADP, initial jobless claims, and Chicago PMI all came in better-than-expected. This morning, ISM manufacturing exceeded estimates.
Global growth is intact. Overnight, China posted a better-than-expected manufacturing PMI. All of the official PMI's will be released Monday and if they are consistent with the flash numbers two weeks ago, the news will be market friendly.
Traders got exactly what they wanted from the Fed this week. The FOMC statement said that economic growth is moderate and that they intend to maintain current bond purchases. I don't believe they will taper until Janet Yellen takes office and until the debt ceiling is extended by one year. That should provide a nice tailwind into year end.
Earnings season has peaked and the results have been good. Analysts are maintaining their earnings projections for the S&P 500.
Balance sheets are strong and cash flows are at record levels. Companies are using that money for M&A and to buy back shares.
Interest rates have declined and the US 10-year Treasury yield is below the dividend yield on the S&P 500. Stocks are attractively valued and we should see a nice year-end rally.
I am maintaining my long positions. I only allocated one third of my normal size. I don't like to chase and I don't want to give back recent profits.
The market started off on a strong note this morning. Beginning of the month fund buying should support stocks. We surged higher and it looked like a bullish day was developing. I did not like the sudden pull back from the highs of the day. That was not consistent with the good news this morning. The volume is light so I am willing to give the market a little wiggle room.
If the market goes into negative territory today, I will exit my long positions. I want the breakout at SPY $176 to hold. I am breaking even on my trades and I don't want to take any unnecessary risks over the weekend. The momentum has stalled and I believe I will have a chance to get back in next week.
I am not bearish, but bullish speculators could get flushed out if Asset Managers decide to pull bids. If that happens we will be able to reload at a better levels and we will be able to get a little more aggressive with our call buying.
Stick with your call positions if we stay in positive territory today.
Follow this game plan and error on the side of caution.
.
.

---