Beige Book This Afternoon Could Be A Problem. Lows From Mon (SPY 155) Could Be Tested Today.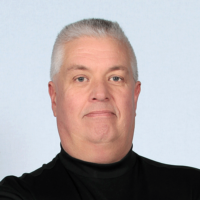 ---
Thousand of readers daily and not one review on INVESTIMONIALS. My analysis has been spot on and I am a little disappointed. I don't advertise on my blog and I don't ask often. Please take time to post a review. Your comments motivate me to put the time in each day. There is a free webinar tonight and you can register to the right.
Market conditions are changing. Monday's decline is different from the ones we've seen in the last few months. The bid has weakened and the price action looks toppy.
Previous selloffs were one day events characterized by a lack of buying. Asset Managers pulled bids to gauge selling pressure and those "air pockets" flushed out bullish speculators. The volume was light during those declines and buyers immediately stepped back in. The result was a snapback recovery that resulted in a new relative high. I don't believe we will see that this time around.
I have been talking about the pillars of strength that need to be firmly in place for an earnings rally unfold. Credit concerns in Europe, growth in China and domestic economic activity have all deteriorated. Asset Managers are not worried that they will miss the next big rally. They will wait for evidence of an economic recovery.
With the market at an all-time high, some Asset Managers will be tempted to take profits. That selling pressure will not be met with buyers. Each dip will be a little deeper and it will last longer. I believe the market will make a lower high and a short term top has formed.
This afternoon the Beige Book will be released. Economic conditions in the US have been softening and we could see a round of afternoon selling. Tomorrow, initial jobless claims and the Philly Fed will be released. These numbers will also weigh on the market.
Next week, flash PMI's will be released. China is of particular concern after Sunday's dismal reports (industrial production, retail sales and GDP).
Overnight earnings did not impress (Intel, Yahoo and Bank of America). Good news is priced in and the expectations are high. The earnings news could have fueled a rally if all of the other puzzle pieces were in place.
I believe the lows from Monday (SPY 155) could be tested today. That would be a very bearish sign because it would mean that the market was not able to recover from one day event. It would also strengthen resistance at the all-time high. This week's low is important, but not critical. Major support at SPY 153 could be tested next week after the flash PMI's. If buyers step in, we could see a nice relief rally.
I have been day trading and I do not suggest taking overnight positions. It is too early to get bearish and conditions are changing so you don't want to be long. The overnight risk profile is high. Once major support is tested, we will know if it is time to buy the bounce or to get bearish.
My suspicion is that SPY 153 will be tested in the next week. Economic releases won't be good, but they will be better than feared. The market will rally on decent earnings news and a lack of better investment alternatives. That bounce will last a week or two and the selling pressure will return early in May.
The effects of the sequester will start to show up and credit concerns in Europe will inch higher.
Day trade the short side today.
Swing traders, you've had plenty of forewarning and you should have been out of the market days ago. This transition needs to unfold and when we have a clear sense of direction there will be opportunities to take overnight positions. At this juncture, we can expect overnight gaps higher and lower and that is not conducive to swing trading.
.
.

---