Grind – Grind – Grind. Market Making New 5-Year Highs. Not Much To Stand In the Way.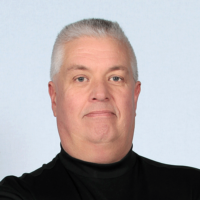 ---
Last night's State of the Union address did not rattle the market. The speech was highly publicized and traders knew the "talking points" ahead of time. Global markets were flat overnight and China's market is closed this week. We are in a news vacuum and momentum will push the market higher.
The backdrop is very bullish and I don't see anything standing in the way of this rally. Global economic conditions are improving, European credit concerns are low, earnings are decent (analysts believe that we are coming out of the trough and central banks are printing money like mad.
Here's an interesting statistic on that last point. In the last two years China has not increased their position in US Treasuries. The Fed has purchased 75% of all the new debt that is been issued in the US. That is a classic example printing money and it can't last forever. If this were the solution to our problems, we should all stop working so that we can man the printing presses.
The "can" keeps getting kicked down the road. We are not alone. The ECB and the BOJ are doing the same. If one of us fails, we all fail. Collectively, Japan, the US and Europe represent 75% of the world's GDP. This Ponzi scheme can continue for a long time, but it will end abruptly.
I mentioned this because my comments have been extremely bullish. Remember, I trade in a 3 to 6 week time horizon. I am always aware of longer-term macro issues, but they don't influence my short-term trading. I know that credit concerns can flare up in an instant and when they do, I will be ready to shift gears.
Republicans seem willing to let the sequester happen. They don't believe they will be able to swap defense spending cuts for other concessions. Most analysts believe that it will reduce GDP by 1%. That could be the first dark cloud.
I believe the initial reaction to the sequester will be negative, but in the long run a reduction in deficit spending would be bullish.
I don't want to get too far ahead of myself. This market will continue to grind higher the next two weeks.
Monday is a holiday and that will also reduce trading volumes. The next meaningful economic release is the flash PMI next Thursday.
Ride your longs and look to add small positions on stocks that are breaking through horizontal resistance.
The action this morning is very positive and we look poised to grind higher today.
.
.

---