Fade the Early Rally. Buy Puts If the SPY Closes Below $140. Otherwise Keep Overnight Risk Small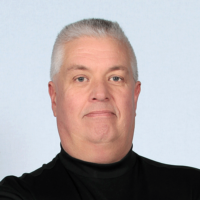 ---
Last week, the market reopened and the first day of trading was rather subdued. A big rally on Thursday was wiped out by heavy selling on Friday. The economic data was a little better than expected, but it was nothing to write home about. We can expect choppy trading the next two days.
All eyes will be on the presidential election. If you believe the polls, most of them forecast an Obama victory. However, if you look at the number of Republicans versus the number of Democrats who voted early, Romney has a very legitimate shot at being elected. It is hard to forecast how many people will actually vote Tuesday. Republicans feel "charged" and they are expecting a heavy turnout tomorrow.
I looked back at the elections from 2000, 2004 and 2008. In two the last three elections, stocks retreated after the votes were in. Most political analysts agree that this will be a close election. It is possible that we won't know the winner for a week or more. Absentee ballots need to be counted and many states look like a dead heat. If this happens, we could see a selloff. In 2000 (Bush vs. Gore), the SPY dropped from $145 – $125 in the month of November. It does not like uncertainty.
If Obama wins, the market will immediately drift lower and SPY $140 will be tested. Traders deem his policies to be less business friendly. The fiscal cliff will immediately weigh on the market.
If Mitt Romney wins, we could see a small relief rally that lasts the remainder of the week. The euphoria will quickly wear off and the fiscal cliff will weigh on the market.
Either way, sequestration is a dark cloud that will loom over the market. Even if spending cuts are postponed, tax increases will take effect immediately. Investors won't wait until the last-minute to take profits. Capital gains taxes will increase and this will encourage profit-taking.
I feel that the selling pressure could be heavy until Thanksgiving. Nothing will get done before then. After that, I would monitor the news very carefully. Politicians are skilled at kicking the can down the road and a temporary solution could lead to a massive short covering rally.
Earnings season is winding down and retailers will report this week. The results will be mixed. Consumer sentiment is improving and gasoline prices are falling. The current quarter will be decent, but the guidance will be extremely cautious. Hurricane Sandy could wreak havoc on Q4 revenues.
Greece will vote on its austerity plan this week. It will be close, but it should pass. If it does not, they will have to hold a new election and they won't secure their next bailout payment. I still believe European credit concerns will be subdued in 2012.
Economic conditions in China are improving ahead of the leadership change. Fiscal spending will increase and the PBOC will ease. China wants a stiff tail wind during the leadership transition.
If the SPY closes below $140, I will buy puts. Otherwise, I will not carry overnight positions. I like waiting for the early rally to stall each day. I have been shorting stocks after that move and I am closing out my positions late in the day. This strategy has worked well.
Keep your bets small ahead of the election.
.
.

---