Stay Short and Take Profits If SPY $130 Holds. The Big Hurt Is A Few Weeks Away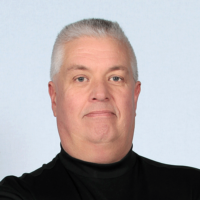 ---
Yesterday, stocks resumed their decline from last week. Eurocrats are downplaying the significance of the EU summit this week. They will discuss the formation of a centralized banking system where the ECB would regulate sovereign financial institutions. This is a step in the right direction, but it would take a year to implement. Credit concerns in Europe remain elevated.
Overnight, Cyprus asked for a $10 billion bailout. In the grand scheme of things, this is minor. However, it is the fifth casualty.
Spain is asking for a sovereign bailout. Last week, auditors revealed their findings and the details were sketchy. One can only imagine that the results were so dire that Spain needed to jump into action. To this point, they wanted the bailout money to go directly to the banks so that they could retain control over fiscal spending.
Structural deficits are the problem. Politicians can't/won't reform entitlement and debt will balloon in coming years. Germany will not agree to any centralized plan (Eurobonds) unless fiscal spending controls are added to the EU treaty. In short, they don't want to be left holding the bag while other members continue to spend recklessly.
Interest rates in Spain and Italy are creeping higher. We have become numb to European credit concerns and we have grown tired of this dark cloud. Unfortunately, the stakes have increased and we can't get lulled to sleep. Spain and Italy are huge relative to Greece, Portugal and Ireland. Yields have spiked to the point of no return and Eurocrats are years away from a meaningful solution. Time is running out and the market is growing impatient.
The problems are not unique to Europe. We have the same issues in the US. Politicians can't/won't address entitlement and the problem is escalating. Illinois is a microcosm of what is happening nationwide. Public pensions are underfunded by $30 billion and the state is going to hike property taxes. Last year, Illinois increased personal and corporate income taxes by 60%. Companies like Caterpillar, Boeing, John Deere and the CME have threatened to leave.
By the end of this year, all US tax revenues will pay for two things; entitlement and interest in our national debt. That means that all of the other things our government spends money on (defense, homeland security, VA, agriculture, energy, education…) will add to our national debt each year. Furthermore, baby boomers are retiring. Social Security is already paying out more in benefits than it receives. That outflow will grow. With each year, Medicare/Medicaid will balloon. In just a few years, our tax revenues won't cover entitlement.
Europe, Japan and the US needed to adjust actuarial tables decades ago and politicians "kicked the can down the road". This Ponzi scheme will continue, but eventually the players will lose faith in each other and it will implode.
Central banks will meet next week and we can expect money printing. This should temporarily pacify credit concerns. The rhetoric from the EU summit should also help.
As I mentioned yesterday, earnings warnings in Q2 are greater than they were in Q1. As earnings season wears on, I believe the market will get nervous.
I believe the SPY will test $130 this week. The EU summit, central bank meetings, Fourth of July and earnings season will attract bargain hunters. The market should find support.
If the 200-day moving average holds, I will take profits on my put positions. On the other hand, if we easily fall below it, I will hang on to my puts.
The market is already preparing for "bad news" from the Supreme Court this Thursday. If it upholds the legislation, I don't believe it will spark a selloff. However, if components of the healthcare program are deemed unconstitutional, we could see a nice relief rally. That would be good news for corporations.
The economic calendar next week is packed. Bad news is priced in and I believe the downside is relatively contained. I still believe there are enough positives to support the market. However, I believe we are setting up for a major decline towards the end of July.
Stay short and evaluate the price action when SPY $130 is tested. Stocks tried to rebound today and they were not able to hold gains. Look for selling pressure this afternoon.
.
.

---