Daily Market Analysis
Review our intraday commentary to learn how we interpret price action and build a market narrative.
Drag the blue slider to reveal the day's price action. Dots on the timeline represent comments and can be clicked. View the table below for all market-related comments and annotated charts (including those from after hours).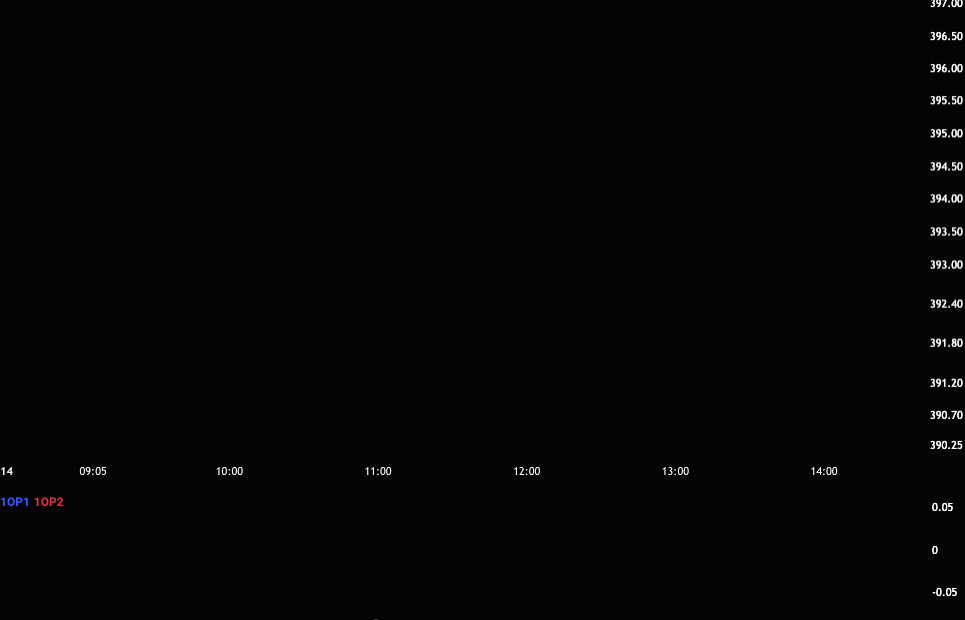 All Comments
Click to expand content and reposition slider.
09:26:21




Pete

PRE-OPEN MARKET COMMENTS WEDNESDAY – The massive decline yesterday put the SPY within striking distance of an upward sloping trendline and horizontal support at $390. That is a critical level to watch. The CPI came in hotter than expected and...

09:44:46




Pete

10:03:43




Pete

Wimpy M5 rally with mixed overlapping candles could set up a nice little bearish 1OP cycle. That is how I would be leaning. Market not likely to have a nice bounce until support tested. No need to rush the shorts,...

10:19:17




Pete

Seeing some wicks and lower highs. We are on this bearish cycle and if you have the right shorts Ok to try them here. Just make sure you take some gains at SPY low from Tues. 

10:29:37




Pete

This is not a bad place to take partial gains on shorts. If we take out the low from Tues with ease, ride the rest of the shorts. The only thing you have to be careful of here is a...

10:35:05




Pete

If this candle holds it is a warning sign that the lod from Tues will be defended. It would be a bullish engulf. In the context of a dull range day you want to pay attention to these. As I...

10:37:56




Pete

I am going to work on some projects. The price action so far is consistent with a slow day. If things change I will pop back in. 

11:53:14




Pete

I like this little set up for shorting. Bear 1OP cycle and lower high. 

11:55:57




Pete

Keep it light today. We are not going anywhere fast.

16:09:22




Pete

16:18:36




Pete

Just a note on the action today. If you got the context right today, you approached the market calmly and you knew what to expect. If you did not have that framework, you were chasing moves and looking for possible...

16:46:35




Pete

ican wrote: what drives that kind of strong rally into the close. Certainly, after yesterday's and today's price action, and 15 mins into the close - I do not think anyone would be thinking here is the opportunity to load...

16:56:40




Pete

@ican When the new lod was happening, there was previous support there, but that support was breached - hence a new lod. That forces earlier buyers to stop out (sell stops). They bail and that price drop attracts new short sellers....

17:00:55




Pete

@ican That is why I tell all of you to either be short well below the lod or to wait for the actual breakdown and then to wait for follow through. I noted that in the SPY chart I posted yesterday....