Pre-Open Market Comments – Wednesday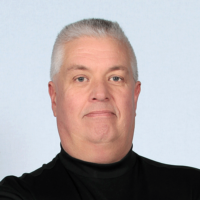 ---
A week from today the Fed will release its statement and traders are bracing for a 50 basis point hike. Even more concerning is the fact that their rhetoric is likely to reflect another 50 basis point hike in June. This is casting a dark cloud over the market and extreme selling has pushed the S&P 500 to within striking distance of the low of the year.
Earnings season typically attracts buyers, especially on the eve of mega cap tech earnings releases. The selling pressure the last few days tells me that no matter how good the numbers are, the results will not offset the desire to reduce risk into next week's FOMC statement. GOOG and TXN missed and MSFT beat. After the close today, FB will report. They have seen slower subscriber growth and the reaction to NFLX earnings could be a warning sign for FB investors. AMZN and AAPL will report after the close tomorrow.
Swing traders with a 3-4 week time horizon should wait patiently in cash. Our moment will come after the FOMC meeting. A deep market drop below SPY $380 would provide an excellent buying opportunity, but we need to confirm support. Even then, we are likely to sell out of the money bullish put spreads on strong stocks to take advantage if inflated option implied volatilities. Keep searching for stocks that have excellent earnings reactions and relative strength.
Day traders should expect the downside to be tested this morning. The selling pressure has been heavy and we will not see a sustained bounce until the downside has been tested. Long red D1 candles mean that the market has opened near its high of the day and closed near its low. The S&P 500 was up 40 points (relief rally) overnight and now it is only up 15 points. There is horizontal support at SPY $415, but the February low is $411. I don't believe we will see stacked consecutive red candles at this level after a 350 point S&P meltdown in the last week (10%). If the selling pressure remains heavy the move lower will be tenuous with mixed overlapping candles (30%). If we easily take out the low from Tuesday on the first attempt we are likely to test $411 today. I would only assign this a 10% chance of happening. The more likely scenario is a drift to the low from Tuesday and support (20%). I like this scenario the best and I will be proressively looking for stocks with relative strength. I believe we could see a very fast snap back rally once support is confirmed. If I see consecutive long green candles stacked with little to no overlap on heavy volume, I will not hesitate to buy no matter when that pattern surfaces. I want to see relentless buying once support is established with very little retracement. Trading programs kick in once the momentum is established. They fueled the move lower and they will fuel the bounce. I am not bullish; I just feel that we will see a nice tradeable bounce this week. We will see nervous jitters into the FOMC meeting and when we do get the bounce, it is likely to be a one day event. Do not overstay your welcome on the long side!!!
Support is at SPY $411 and $415. Resistance is $419 and $429.
---