Watch This Key Price Level – It Will Set the Tone For the Week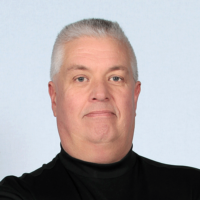 ---
Posted 10:00 AM ET – Last week the market staged a relief rally after the Fed raised rates by 25 basis points. This was better than feared and triple witching fueled a breakout above the downward sloping D1 trend line for SPY. The 200-day MA is in range and I expect it to be tested this week.
The issues plaguing the market (inflation, Fed tightening and the war in Ukraine) have not improved, but the initial shock of these events is starting to wane. The first rate hike by the Fed will not have much of an impact, but they plan to hike by 25 points for each of the remaining 7 meetings this year. The cumulative effect will matter, but economic effect may not be known for many months.
The economic calendar is light this week.
Swing traders with a 3+ week horizon should stay sidelined until we see a capitulation low or a series of closes above the 200-day MA.
Day traders should expect a rally at some point today. The momentum from last week was strong and sellers will gauge the buying conviction this week. If the market easily breaks through the 200-day MA, it is a sign of strength. If the market gets slapped down before it gets there, it is a sign of heavy resistance. Until I see consecutive stacked red candles with little to no overlap, I will favor the long side. Late day selling would be a sign of selling pressure and I will be watching for it. Follow through selling the next day would suggest that we will remain in the downward sloping D1 trading channel. This is a flat open and we should expect a quiet start to the week.
Support is at SPY $437and $442. Resistance is at the 200-day MA.
.
.

---