Here's How Russia Will Impact the Market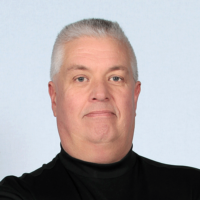 ---
Posted 9:45 AM ET – The S&P 500 has been down more than 70 points since the close Friday and it has recovered almost all of those losses. As I scan the headlines they are all focused on the likely invasion of the Ukraine. Putin can't be trusted and I fear for Ukrainian citizens. From a market standpoint, conflicts have a temporary market impact and I feel that the low from January will hold even if war breaks out.
Swing traders should be sidelined. We are going to wait for the FOMC in a few weeks and we will watch this chop from the sidelines. Bold swing traders can sell out of the money puts on basic material stocks. Inflation pressures and the conflict in Europe will keep a bid to these stocks. In a few weeks we will have clarity from the Fed and we will be able to evaluate conditions in Europe. I believe that a buy will set up in a few weeks.
Day traders need to be patient. I would not trade the first 30-45 minutes. 1OP will start the day off on a bullish cycle (both regular hours and extended hours M5). Let's see what it produces. If I see a bullish cycle that produces nothing, I will expect some downward momentum during the next bearish cross. If I do not have technical confirmation during that bearish cross, I will wait for the next bullish cross. Eventually, one of these cycles is going to produce a move and we will have an opportunity.
Support is at $420 and $428. Resistance is at $434 and $436.50.
.
.

---