No Market Speedbump For A Few Weeks – Dips Will Be Brief and Shallow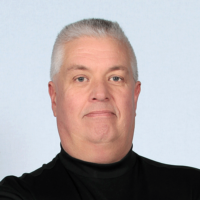 ---
Posted 8:00 AM ET – Good morning! I don't see any material news that has come out overnight so let's keep this brief. S&P 500 is unchanged. Retail sales won't mean much. Watch the ex-gasoline component since gas will inflate the figure. Virtual summit between Xi and Biden… non-event lip service. Dudley's comments rattled the market Mon and TLT is below the 100-day MA. These bond sell-offs get a day's notice and then the market shrugs it off. I do believe rising yields will be an issue in 2022. We will also see some nervous trading into the FOMC on Dec 15, but we are a few weeks away from that speedbump. The Fed won't spoil the Christmas rally so no worries until 2022. Year end seasonal strength and negative real bond yields will keep money in the market. Dips will be brief and shallow.
Swing traders stay long IWM and sell out of the money bullish put spreads on market dips. Stocks with heavy volume technical breakouts on a daily chart that have relative strength are my favorite candidates.
Day traders should expect dull, range-bound trading. Set passive targets and trim your trade count. A few good trades is all you need.
Support is at SPY $462 and resistance is at the all time high.
.
.

---