Bull Markets Die Hard When the Fed Is Printing Money, What's Next?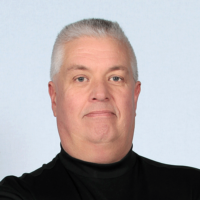 ---
Posted 9:30 AM ET – Yesterday the market sold off hard and it tested the 100-day MA. In the last year buyers have been aggressive at major support levels and the S&P 500 rallied 40 points in the last hour of trading Monday. This morning we are seeing follow through buying. Bull markets die hard when the Fed is printing money.
Tomorrow the FOMC statement will be released. We know that Fed Officials (from the minutes) have been discussing a timeline for tapering and it is likely to be discussed. Any mention of tapering this year will spark selling. The Fed knows that the Evergrande situation has investors uneasy so they will soften the rhetoric.
China said that they will provide liquidity to the banking system if they feel that the collapse is impacting credit. They need to get ahead of the curve on this and investors are wondering if the issue is widespread. China's market has been retreating most of the year and that is a warning sign.
The debt ceiling needs to be raised in September and politicians will take this down to the wire.
Swing traders with a 3-4 week time horizon should stay on the sidelines. We are seeing signs of weakness. Dips have been bought all year and this first drop to a major support level will tell us if the rally is in danger. I still believe that we will see selling pressure over the next few weeks.
Day traders should look for a gap reversal on the open today. Since the last hour of trading Monday the S&P has rallied 70 points. That bounce is very frothy and I believe the bid will be tested early. We are getting fantastic intraday ranges so stay flexible and look for opportunities on both sides.
Support is at the 100-day MA and resistance is at the 50-day MA.
.
.

---