The Market Has Been In This Bearish Pattern the Last 3 Days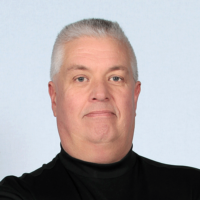 ---
Posted 9:30 AM ET – PRE-OPEN MARKET COMMENTS WEDNESDAY – This is the most persistent market selling we've seen in months. In the last few days the market has opened on its high and closed near its low. That is a bearish pattern and we have seen selling this year into monthly options expiration. I believe the 50-day MA could be tested this week.
The Evergrande collapse (Chinese real estate giant) is a potential warning sign and you know China has been on my radar for months. I will be watching for other defaults. There is a 10% vacancy rate for new homes/apartments and that is very high.
Yesterday the CPI came in at .3% vs .5% expected. That will give the Fed some breathing room and it is bullish for the market today.
Reasons to stay long:
1. Central bank money printing has pushed interest rates to historic lows and bond yields do not keep pace with inflation (negative real returns).
2. All of this money has to go somewhere and stocks are still the best alternative.
3. Corporate buybacks are reducing the supply of stock. Lower supply and higher demand means higher prices.
4. Economic numbers have been solid (although slightly below expectations).
5. The upward momentum is very strong and the dips are shallow and brief.
Reasons to be careful:
1. The forward P/E on the S&P 500 is at 21 and the last time it was this high was in 2000 before the "tech bubble".
2. Earnings comps will be harder to beat because we were starting to rebound from Covid a year ago.
3. September is a seasonally weak month.
4. The Fed will start tapering in 2022. Europe will start sooner and S Korea raised rates a few weeks ago.
5. VIX is low and that suggests that Asset Managers are unhedged. Big drops happen when no one is expecting them.
6. Covid is hampering global growth.
7. There have been seven consecutive higher monthly closes on the S&P 500 and in the last 25 years there have not been eight.
8. We have seen selling pressure the last week. The market is opening on the high and closing on the low (red candles). That is a bearish pattern.
Quick note on the proposed tax hikes that the House will vote on. Corporate and personal taxes hikes have not historically had a long term impact on the market. With bond yields producing negative real returns, stocks are still the best investment alternative. Sellers will remain passive until the tax hikes are passed by the Senate (unlikely) and even then the selling based on this news should be temporary. I do not see this as a big market threat.
Interest rate hikes and credit concerns are the only longer term spoilers. There are no imminent signs of trouble, but I am watching China very closely. A second or third real estate company on the ropes would be a problem. In 2008, no one was too concerned with Countrywide Financial, but it was the start of our housing bubble.
Swing traders with a 3-4 week horizon should stay sidelined. This is a seasonally weak period and I believe risk is elevated.
Day traders should expect two-sided price action. The market has been weak the last few days and buyers are getting more passive. That means it will take longer for support to form and every bounce will be challenged. Opening gaps higher have been faded so look for a dip early today. If the low from Tuesday fails easily, the selling momentum will build quickly and you should favor the short side. If you are a long only trader, be patient. I am starting to see some nice shorting opportunities.
Support is at SPY $440 and $442. Resistance is at $445, $450 and $453.
.
.

---