Market Will Suffer From A Holiday Hangover – Watch For and Inside Day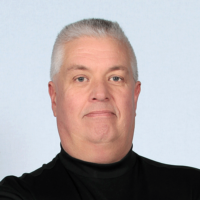 ---
Posted 9:30 AM ET – The economic releases have been good, but on the light side of expectations. Goldman Sachs lowered their estimate for GDP growth in 2021 to 5.7% from 6%. Light economic activity has not phased buyers and the market bid remains strong.
Central bank money printing has forced investors to buy equities. All of this money has to go somewhere and bond yields don't keep pace with inflation (negative real returns). In the last 25 years the S&P 500 has not had eight consecutive higher closes and if September closes higher it would break that record. September is a seasonally weak month and the headwinds will be strong.
Last Friday the jobs report showed that only 235K jobs were created (720K expected) and the market did not flinch. ISM services was slightly above estimates (61.7 vs expectations of 60.0).
Last week we learned that China's Caixin services and manufacturing PMIs fell into contraction territory. This morning they posted better than expected exports (25.6% vs 17.2% expected).
Stock valuations are lofty. The forward P/E on the S&P 500 is 21 and it has not been this high since the "tech bubble" in 2000. From a technical standpoint the S&P 500 is bumping up against the upper trend line that connects the highs on a weekly chart. This should attract profit takers and the candle bodies on the daily chart are tiny. In 2021 this pattern has been a warning sign and a swift drop has surfaced a week or two later. The 5 biggest tech companies comprise 25% of the S&P 500 and the rally has been narrowly based. The laggards are starting to move higher and that is also a sign that the rally is tired.
Swing traders with a 3-4 week horizon should stay sidelined. This is a seasonally weak period and I believe risk is elevated.
Day traders need to be patient this morning. We will suffer from a holiday hangover and the volume will be light. There is not much news to drive the action today. I am expecting an "inside day" where the high and the low from Friday hold. Trim your size and trade count. The good news is that with every passing day we will get one step closer to normal trading conditions and we are through the summer doldrums.
Support is at SPY $445 and $450. Resistance is at $453.
.
.

---