The Market Has Only Done This 3 Times In the Last 25 Years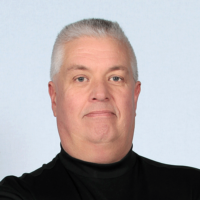 ---
Posted 9:30 AM ET – Last Friday the market rejoiced when the Fed Chairman said that he is not in a hurry to raise interest rates or to taper. The market is addicted to easy money and this was music to its ears. The S&P 500 rallied on the news and it added to those gains yesterday. This will be a busy week for economic releases and the price action should generally be positive ahead of the holiday.
Earnings season is behind us and the results were good enough to hold recent gains. The expectations are high and valuations are stretched.
The economic news this week includes ISM manufacturing, ISM services, ADP, and the jobs report. I am expecting solid results that are slightly below expectations. The reaction should be fairly muted.
Many parts of the US are shutting down because of the spread of Covid. This is one reason the Fed is sidelined.
Swing traders with a 3-4 week horizon should stay sidelined. This is a seasonally weak period and the price action for the SPY has been very choppy. Trading volume improves during these drops and snap-back rallies and then it dries up. We could see a more pronounced market decline in September. In the last 25 years there have only been 3 times when the S&P 500 has closed higher seven months in a row. August looks like it will close higher and this would be the seventh month in a row with higher closes and the fourth time it has happened. There have not been 8 consecutive months where the market has closed higher in the last 25 years. The SPY is bumping up against an uptrend line that connects the highs on a weekly chart and I feel that resistance will be stiff at this level.
Day traders need to wait for support is this morning. Use the opening dip to find stocks that have relative strength. The ECB tapering talk spooked the market a little this morning, but the futures have only moved 8 points. Some of the move lower might just be profit taking after an incredible run the last two weeks. This could be a fairly dull day ahead of major economic releases as the market digests recent gains. Overseas markets were up. End of month/beginning of the month fund buying should provide a bid for the next few days.
Support is at SPY $445 and $450. Resistance is at $453.
.
.

---