The Set-up This Morning Is My Favorite For Day Trading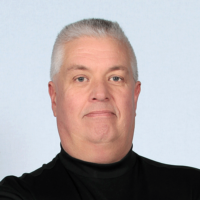 ---
Posted 9:30 AM ET – My comments have not changed in the last two days. The market has established a distinct pattern this year marked by sudden drops that last for a few days and violent snap back rallies that result in a new all-time high. The cycle is completed by a very gradual light volume float higher that lasts a few weeks. We are currently in the third phase of this cycle and I expect to see stable conditions with a slight upward bias the rest of the month.
Earnings season is behind us and the results were good enough to hold recent gains. The expectations are high and valuations are stretched.
The economic news has been solid, but slightly below expectations. Initial claims were a little higher and GDP was a touch light.
Last week we learned that the FOMC "tabled" tapering, but that is not likely to happen until 2022 (especially with the Delta variant). Fed Chairman Powell will speak at the Jackson Hole conference Friday, but I am not expecting anything new. South Korea raised interest rates overnight and they are the first developed nation to do so since Covid.
Many parts of the US are shutting down because of the spread of Covid. This will keep the Fed sidelined. However, it will hamper the economic recovery.
Swing traders with a 3-4 week horizon should stay sidelined. This is a seasonally weak period and the price action for the SPY has been very choppy. Trading volume improves during these drops and snap-back rallies and then it dries up. We could see a more pronounced market decline in September. In the last 25 years there have only been 3 times when the S&P 500 has closed higher seven months in a row and if the market closes right here in a week, this would be the 4th. There have not been 8 consecutive months where the market has closed higher in the last 25 years.
Day traders should wait for support to be established. Gaps down are my favorite pattern. It is easier for us to spot stocks with relative strength and the drop gives us an opportunity to join the strong upward market momentum. Ideally the market spends an hour finding support so that we have plenty of time to evaluate stocks. Overseas markets were generally soft overnight. Expect tight daily ranges for the rest of the month.
Support is at SPY $442 and $447. Resistance is at $450
.
.

---