Market Bounce Could Be A Bull Trap – Be Careful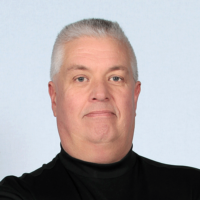 ---
Posted 9:30 AM ET – PRE-OPEN MARKET COMMENTS FRIDAY – I am going to keep my market comments brief today. For more detailed analysis, please refer to my pre-open market comments from earlier in the week.
The market is within striking distance of the all-time high, but there is not catalyst to push it higher. US stocks are benefiting from global market weakness as investors search for a safe haven. China, Japan and Europe are all weak on a longer term relative basis relative to the S&P 500. Those markets were down overnight.
Economic data points are not as strong as hoped (domestically or internationally) and the virus continues to hamper growth. The pent-up demand economic springboard has not materialized and consumers remain cautious. The massive central bank liquidity injection (money printing) has prevented a credit crisis, but it has not stimulated long term growth.
August and September are seasonally weak periods for the market and monthly options expiration has also sparked profit taking this year.
Swing traders with a longer time horizon (3-4 weeks) should remain in cash.
Short term swing traders and day traders should expect intraday volatility and remain flexible today. The buying conviction that we have seen this year is starting to wane and we can see that in the price action. Stocks have rebounded sharply from overnight selling and resistance at SPY $441 will be tested this morning. Given the overnight weakness in global markets, I will be watching $441 for signs of strain and I am favoring the short side for my first round of trades today if I start to see resistance. This might take an hour to so to surface. The SPY rallied strongly before it even tested the 50-day MA and the pattern of bouncing off of it can be seen by all traders this year. I feel that this bounce could be a bull trap and that we could see another wave of selling next week that takes us down to the 50-day MA or lower if bullish speculators load up now. We are in the summer doldrums and we have seen selling pressure this week. Expect two-side movement today.
Support is at SPY $436 and $434. Resistance is at $441 and $444.
.
.

---