Day Traders – If You See This Pattern Today Buy Puts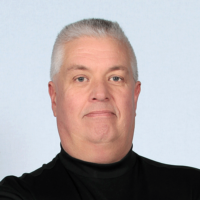 ---
Posted 9:30 AM ET – The S&P 500 made a new high last week on extremely light volume. Yesterday the bid was tested and the market rallied hard after the first hour of trading and it closed at a new all-time high. That reversal was a sign that buyers are still in control, but I am not convinced.
The last leg of this rally has come on very light volume and those gains can easily be stripped away. August is a seasonally weak month and the sellers have returned this morning (S&P 500 down 20 points before the open). This year I have noticed that we typically see selling into the monthly options expiration and I believe that trading programs have been able to successfully force put sellers to cover positions. A daily SPY chart reveals that when the market has floated to a new high and the daily candles are small, we see a quick round of profit taking that tests the 50-day MA.
China's economic numbers are soft and the PBOC is going to ease in Q4. Retail sales increased 8.5% in July (11.5% expected) and industrial production increased by 6.4% (7.8% expected). As I've been mentioning the last few weeks, China is a red flag. Their stock market is in bear market territory and they have a 10 month head start on the global Coronavirus recovery. Part of their market decline can be attributed to the Chinese government regulating tech companies, but there are other warning signs as well. It is the global growth engine and it should be clicking on all cylinders as the rest of the world reopens. China is the "canary in the coal mine" and I am watching their headlines closely.
The Delta variant is spreading rapidly in the US and vaccinated patients are catching the virus. Many states/cities are shutting down and the travel/restaurant industry is restricting service for non-vaccinated patrons.
Corporations are flush with cash and on average they have 45% more cash holdings than they did a year ago. Almost $7 trillion sits on the sidelines and that tells me that they are preparing for a soft patch.
The Fed does not plan to reduce asset purchases until the middle of 2022 and that is extremely dovish. I don't believe that the FOMC minutes Wednesday will reveal anything new.
Should I buy puts now? No. Swing traders who have followed my advice are sidelined. The best trade will come on the long side after the market has pulled back and established support. We do not want to short a 15-month bull market rally when central banks are dovish. The market drops have been fast and furious. They do their damage and only last a few days. The snap back rallies have been violent and shorting is only for nimble traders. Stay sidelined and wait for that market drop. I believe the table could be set for one of those quick market drops. Swing traders who have been selling bullish put spreads (or who have long exposure) should exit those trades now.
Day traders are able to play these quick market drops. I will be watching for an early bounce this morning. It will lure in bullish speculators. If that bounce is brief and the candles are small, I will be looking for a bearish 1OP cross and at least one long red engulfing candle off of the high of the day. This is when I will get short. Bullish speculators (bounce buyers) will get flushed out and we should take out the low of the day. If the market makes a new low of the day after 2 hours of trading, favor the short side the rest of the day. This scenario would present the best trading opportunity for us. I am not going to jump the gun. Another bearish pattern would be a drop to the low of day and a compression that can't get off the deck even when 1OP rallies. That would be a bearish divergence and a sign that we are going to take out the low of the day on the next bearish 1OP cross. The price patterns I have described need to be present. If I see strong price action like yesterday with consecutive long green candles closing on the high and a bullish 1OP divergence (Option Stalker indicator) I will know that I need to favor the long side. Reduce your trade count and your trade size. Don't piss your capital away in this low probability environment.
I have been preaching context the last few weeks in my comments. It is critically important for you to imagine scenarios that might play out during the day. You have to identify the key price action that you will be looking for and you have to know how you will react. This morning I will be watching for that early bounce and that is when I will be searching for stocks with relative weakness. If I get the SPY pattern(s) I have described, I will be ready to short and I am likely to buy ITM weekly puts with a high delta.
Support is at SPY $442 and $445. Resistance is at the high from Monday. Overseas markets were soft and this opening round of selling could take an hour or more to work off. Wait for support and use the first 30 minutes to find relative strength.
.
.

---