Market Rally Is Tired – Here Are the Warning Signs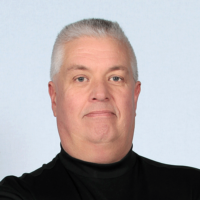 ---
Posted 9:30 AM ET – Traders are digesting major earnings releases this week and the FOMC statement yesterday. So far, the reaction has been muted. Earnings releases will peak next week as major economic data is posted. After that, the action will die down considerably. August is typically a soft month for the market and given that the S&P 500 has not been able to advance this week, I believe that we could see a light round of profit taking.
The earnings releases have been excellent, but that was expected. Mega cap tech stock earnings have not been able to spark buying and I feel that the market rally is getting tired. AMZN will report earnings after the close today. AMZN is expected to grow EPS by 19% and revenue by 30%. FB is down after reporting earnings after the close yesterday.
GDP came in at 6.5% and that was lighter than the 8.5% that was expected. The S&P 500 did not flinch.
The Delta variant is spreading quickly and countries/states are imposing new restrictions. Booster shots might be required and it is uncertain how effective the vaccines are over time. For the time being, the market is not too concerned.
China's market has bounced from deeply over-sold levels, but the longer term regulatory issues tell me that this is only a bounce (vs the start of a trend change).
The FOMC statement yesterday was a non-event and the market barely moved after the release.
I will not enter longer term swing trades until I see a sustained market decline lasts for more than a week. I view this as a low probability trading environment for longer term swing trades.
Day traders – the momentum recently has pointed higher and you should favor the long side. Don't rush to buy the open. Wait for signs of market support and then focus on stocks with relative strength and heavy volume. There will be some great post earnings plays. I like stocks that are poking through technical resistance vs the stocks that have monster gaps higher. I will patiently wait for a market drop today and I will be evaluating relative strength during that time. When support is established I will buy stocks. The first drop and bounce will most likely be the best opportunity of the day. The price action will be pretty good for the next week, but after that we will head into a news vacuum.
Support is at SPY $436 and resistance is at $441.
.
.

---