Market Will Float Higher – Keep An Eye On This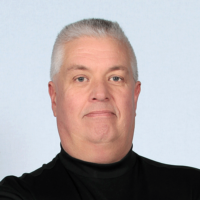 ---
Posted 9:30 AM ET – The S&P 500 has rebounded nicely off of the 50-day MA and the bid should remain strong through July. Earnings season is ramping up and the expectations are high. Consistent with the pattern we have seen in the last six months the next leg of this bounce should be marked by tiny bodied candles and a gradual float higher to the all-time high.
Keep an eye on TLT. We want to see the 200-day MA hold. A breach of that level would keep a lid on the market rally.
The Delta variant is spreading quickly and countries/states are imposing new restrictions. Booster shots might be required and it is uncertain how effective the vaccines are over time. For the time being, the market is not too concerned.
China's market decline is a red flag. Their recovery is sluggish and the PBOC has eased. It has been the global growth engine for the last 20 years and this weakness is a potential "canary in the coalmine".
Stocks are priced for perfection and earnings expectations have been raised at a rate we have not seen in years. That means the bar is high.
I will not enter longer term swing trades until I see a sustained market decline lasts for more than a week. I view this as a low probability trading environment for longer term swing trades and once the mega cap tech giants report earnings in 10 days I believe we could see profit taking.
Day traders should favor the long side. The price action off of the 50-day MA has been strong and I feel the downside is limited until mega cap tech companies report next week. If you look at a daily chart of the SPY you can see that the drops to the 50-day MA have been fast and the snap back rallies that produce bullish trend days (green candles) only last two days. After that the candles are tiny and the market gradually floats higher. Overseas markets were slightly higher. Be patient and favor the long side.
Support is at SPY $432 and $427. Resistance is the all-time high.
.
.

---