New Market High – Place An Order To Sell SPY At This Target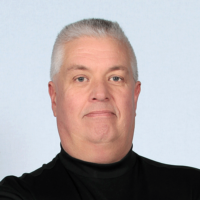 ---
Posted 9:30 AM ET – Last Thursday the S&P 500 fell 60 points overnight. Support at the 20-day moving average held and Friday we had a "gap and go" rally to a new all-time high. Swing trading conditions remain challenging, but day trading has never been better. Daily sector rotation is providing lots of action. Earnings season will begin this week and the market bid should remain strong.
Corporate earnings projections have been raised by analysts and a 7.3% increase in profits is expected year-over-year. This is the largest increase we've seen in years. J.P. Morgan Chase will report earnings after the close tomorrow. Lower yields and sluggish consumer spending could weigh on financials. The bar has been raised and we will see if companies are able to "beat". Supply disruptions, increased raw material prices and wage inflation could take a bite out of profits. Stocks are trading at a lofty P/E ratio and perfection is priced in.
The economic releases have been solid, but they have been lower than expected. CPI and PPI will be released this week and traders will be monitoring inflation closely. The Fed has increased their projections to 3.4%. Rising prices could put upward pressure on yields. Retail sales will also be posted later this week and we have not seen the big bounce in consumer demand.
Swing traders have a one half position of SPY. Place a target at $440 and a stop at $430. I believe that we will see a gradual grind higher this week. Chinese stocks are still in bear market territory and I believe this is a red flag since China reopened their economy much earlier than the rest of the world. China is also been the global growth engine for decades and there could be some "cracks in the dam". Stocks are likely to float higher, but the risk of a fast correction looms. The best strategy right now is to focus on day trading and to keep overnight risk at a minimum.
Day traders should look for relative strength and heavy volume breakouts through technical resistance. The bid will be tested early this morning after the big run on Friday. Don't chase stocks, be patient. Once support is confirmed favor the long side.
Support is at the low from Thursday and resistance is at $436 and $440.
.
.

---