Big Market Drop Overnight – Here's What You Need To Do!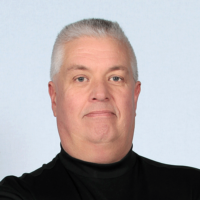 ---
Posted 9:30 AM ET – This morning the S&P 500 is down more than 50 points. Light volume rallies are vulnerable to profit-taking and this is a low probability trading environment for swing traders. We need a nice drop down to the 50-day moving average before we can consider buying. The problem "du jour" is China and I have referenced their market a number of times in the last week. Recent SPY declines have run their course in a matter of days and with earnings season approaching we should find support in the next few days.
China has been cracking down on their tech companies and that is weighing on their market. However, there are other concerns as well. Shipping containers are in tight supply and many goods won't make it to market before Christmas. Macau gaming revenues in June were down 73% versus June 2019 (pre-pandemic). China has a 10 month economic head start on the pandemic recovery. Why aren't people going to casinos? The PBOC announced they may ease and that brings into question the strength of their economic recovery. China's stock market is in a bear market and it is down more than 20% from its high this year. China has been the global economic growth engine for the last two decades and it is the second largest economy in the world. Decades of hyper growth mask inefficiency and excess. We need to watch carefully for credit issues.
US 10-year bonds have been surging higher even though the Fed has raised its inflation estimates and they have moved there tightening window forward. Is this a flight to safety?
These are two very large puzzle pieces and they don't make sense. When things don't make sense it's best to be cautious.
With interest rates near 0% investors feel compelled to own equities to generate a reasonable return. Stock valuations are lofty and we can expect drops like this along the way.
Swing traders have 1/2 position of SPY. This is right where we entered week ago so let's stop out of the trade and reevaluate. The problems in China need to be monitored closely, but I feel that earnings season will attract buyers near the 50-day moving average. Let's wait for signs of support at that level and let's spend the next few days getting our wish list together. Stocks that are able to weather the storm will be our best prospect for bullish put spreads. There is no reason to rush into stocks or to chase at this level.
Day traders will have excellent volatility today. If we see consecutive long green candles closing on their high in the first 30 minutes of trading (five minute chart) we will have a gap reversal. This is a fairly unlikely scenario. A more likely scenario is a probe for support to SPY $425.50. That was the breakout from two weeks ago and horizontal support will be tested. That is also the 20-day MA. We are likely to see a bottoming process for the first two hours and then we should see choppy trading. I don't believe that we will recover much of the losses today, but at least the bleeding should stop after the first two hours and there will be a chance to trade from the long side. The first wave of selling will flush out bullish speculators. If by chance the market makes a new low after two hours of trading we will have a bearish trend day and you should favor the short side.
Support is at SPY $420.50 and $425.50. Resistance is at $430 and $432.
.
.

---