Dead Till the Fed – Keep Your Powder Dry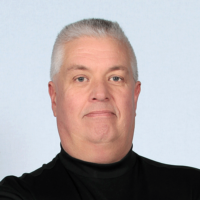 ---
Posted 9:30 AM ET – Trading this week has come to a grinding halt. The market has tried to drift higher on extremely light volume and there is no catalyst. Recent economic releases have not been market friendly. Traders are waiting for the FOMC statement today.
Yesterday we learned that retail sales declined 1.3% and the forecast was for a .2% increase. Where is the pent-up demand? Inflation is concerning and the Producer Price Index came in at .8% (.6% expected). This comes on the heels of a hot CPI number last week (.6%). Empire Manufacturing came in at 17.4 versus expectations of 23.0. Rising inflation and soft economic numbers are not a market friendly combination.
Today the FOMC statement will be released. Dovish comments are expected, but surprise favors the downside. Inflation numbers have been running hot and traders will be watching for any hint of tapering. The Coronavirus demanded immediate action by the Fed and the crisis has passed. Traders will also be watching to see if the Fed's inflation expectations have changed.
This is a very light news cycle and we are in the summer doldrums. Light volume rallies are vulnerable to profit-taking and recent gains can be stripped away in a single day. Swing traders should remain sidelined. Resist the temptation to trade and you will be rewarded. When the market drops you will be looking for opportunities instead of managing losing positions.
Day traders should also be cautious. Yesterday was one of the slowest days in recent memory. For that matter, Monday was terribly slow as well. Reduce your trade count and your size. Set passive targets. Try to find a few good trades early in the day and call it quits. The action will grind to a halt after two hours of trading and everyone will be waiting for the FOMC statement. Overseas markets were soft so I would be cautious on the open. Stocks with heavy volume and technical breakouts through resistance are your best prospects. Watch for relative strength when the market pulls back and confirm that the bid is strong. When the market finds support, buy those stocks and set passive targets. Avoid 1 bar volume spikes (five minute) on MEME stocks. Most of those moves are head fakes and we are seeing pop and drop action.
If you have been "leaking oil" the last month it's because trading conditions have changed and the opportunities are drying up. We've had to shift from swing trading to day trading and now the intraday opportunities are also drying up. Don't piss your capital away in this low probability trading environment. Mistakes are costly and they are very hard to recover from.
Support is at SPY $423 and resistance is at the all-time.
.
.

---